Today we're gonna tackle the most important step to having a beautiful makeup: foundation. And oh, how I hate picking out foundation, I never know what I take home when I go shopping. Over the years, I have learned a thing or two about finding my color and what kind of product is good for my skin. So I am going to share my ideas with you. But first, the number one rule: I have dry skin with patches of oily one because of my thyroid so what goes for me, doesn't go for everybody. I am going to tell you which products I have at home and what skin types they are good for.
So the 7 steps to having that beautiful skin:
Prep your skin.
Always, but always wash, clean and moisturize your face before applying makeup. I use the Avene facewash for this, it doesn't dry out my skin completely but it gets rid of all the impurities.
After that, I apply moisturizer. And here's the trick, I customize this step depending on the weather and the primer I use. So if it's hot outside, I use a jelly cream or a gel (Clinique or Rituals), but if it's cold outside, I need more moisture, so I use a cream (Kiehl's or Rituals). If I'm going for a dewy look, I will use a glowy primer and a creamy texture, but if I want a matte look, I will prime with a blurring composition and a gel.
If you're not into changing creams each time, buy a face oil and a toner. Mix three drops of oil with your toner and massage into the face. It will seep in quickly and leave you refreshed.
Use a primer.
I used to apply the foundation directly on my skin but I have recently discovered that a little primer goes a long way. Pick a primer that helps you with your problem areas. I use the Benefit POREfessional one or more recently, the Becca Backlight Priming Filter Primer.
Find your shade.
This is the most difficult step of them all, to find your shade. Tip? Take an hour or two for this task, go to a drugstore where you have somebody to advise you (a MAC counter – at Steffl for example, a Sephora representative, a Douglas makeup artist – in the first district, Kärntner Straße) and try out everything. Every face has an undertone (pink, yellow, orange) and you need to find the color to go with that undertone. I usually buy the color 120/N20 and with almost every brand, the code fits. My surprize was Fenty Beauty, where the color was too light. So it's important to try it out and not trust the code:) Oh, and if you go shopping, don't wear makeup. How are you supposed to try out products if you have makeup on? A clean face will get you places.
The shade you pick has to blend in and not leave streaks. I get that you maybe want to look more bronzy but that is something you can do with contouring. The foundation has to be on point with your current skin tone or else you end up looking like an Oompa Loompa.
Find your formula.
What is good for me, might not be good for you. I get that we all want to buy the latest products on the market but sometimes these just won't fit. New lines like Fenty, Huda and so on are just starting out and don't have foundations for every skin type yet. So it's trial and error at this point. Dry skin? You need a creamy foundation. Oily skin? A matte foundation with more coverage. I will give you some examples of foundations later on.
Decide on coverage.
You can have a light, a medium or a full coverage.
My tip for you?
For full coverage: apply makeup with your hand.
For medium coverage: apply makeup with a brush.
For a light coverage: apply makeup with a Beautyblender. And the blender should be moist.
Apply and blend.
Don't overuse the foundation. Start with a couple of dots and apply more as you go. If you apply too much, you will get a cakey look that makes your skin look older. Most would agree that a Beautyblender gives you the best finish, so even if you use your hands as I suggested, dot the blender on your problem areas before movig on to the next step, to even out any remaining streaks.
Fix your face when you're finished.
A fixing spray is more effective than you think. After finishing up your look, take the time to fix it. It will make it more long-lasting and prevent the products from moving or cracking on your face.
So to sum it up, to achieve a good look, you need to:
wash and moisturize
prime
choose the right shade/formula/coverage level
apply gradually, not all at once
blend
bake if necessary
fix
And now let's take a look at some of the foundations I have at home or have used:
Huda Beauty FauxFilter – I was sooo excited for this one…and it didn't impress me. Like so many times, what you have to have ends up lacking and an impulse buy is wow. Don't get me wrong, it's a good foundation, it's just not for me. This is one of those products where a little does the trick so just use a tiny bit at first. And it's for oily skin. So either you have an oily skin or you compensate with a face oil from Farsali. But you need an oily base or it oxidates in seconds and looks like a mask. The PRO? Full coverage! And watch out when you pick out the color you need, maybe go a shade darker.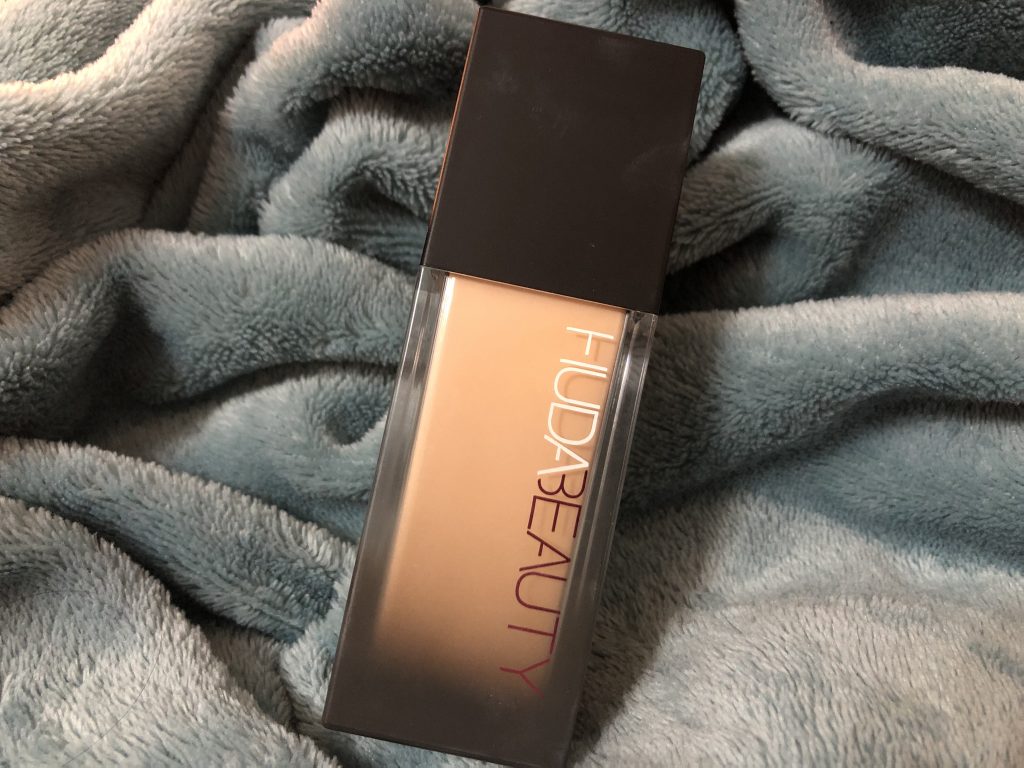 Fenty Beauty Pro Filtr – While the texture is superb, it's not for dry skin. It doesn't have as strong a coverage as Huda so it doesn't look like a mask but you need a hydrated base or else it dries out the skin. But it has a light and pleasant texture. Again, my usual color was too light so choose carefully, maybe go a shade darker. PRO? The quality is the bomb.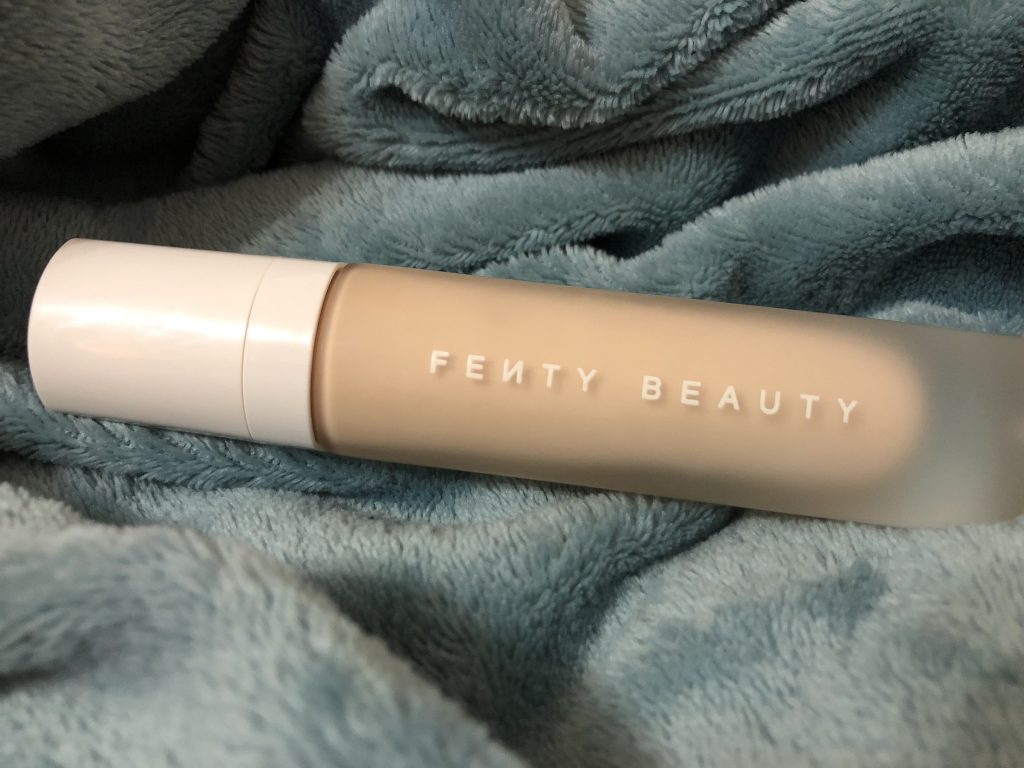 Estée Lauder Double Wear Maximum Cover – My all time favourite foundation for a good party. It's matte, it covers up everything without being cakey, it doesn't dry out the skin and it stays on even when you sweat. I swear by it, nothing better. I also think it is good for all types of skin so try it out, I don't think you will regret it.
Lancome Teint Miracle – My all time favourite light day foundation. It is creamy, easy to apply, it has a subtle sheer to it and smells lovely. It's not overly oily so you can use it even if you have a combination skin. You can apply a small amount of powder over it to mattify your T-zone. But fix it when finished, at least in summer when it's hot outside.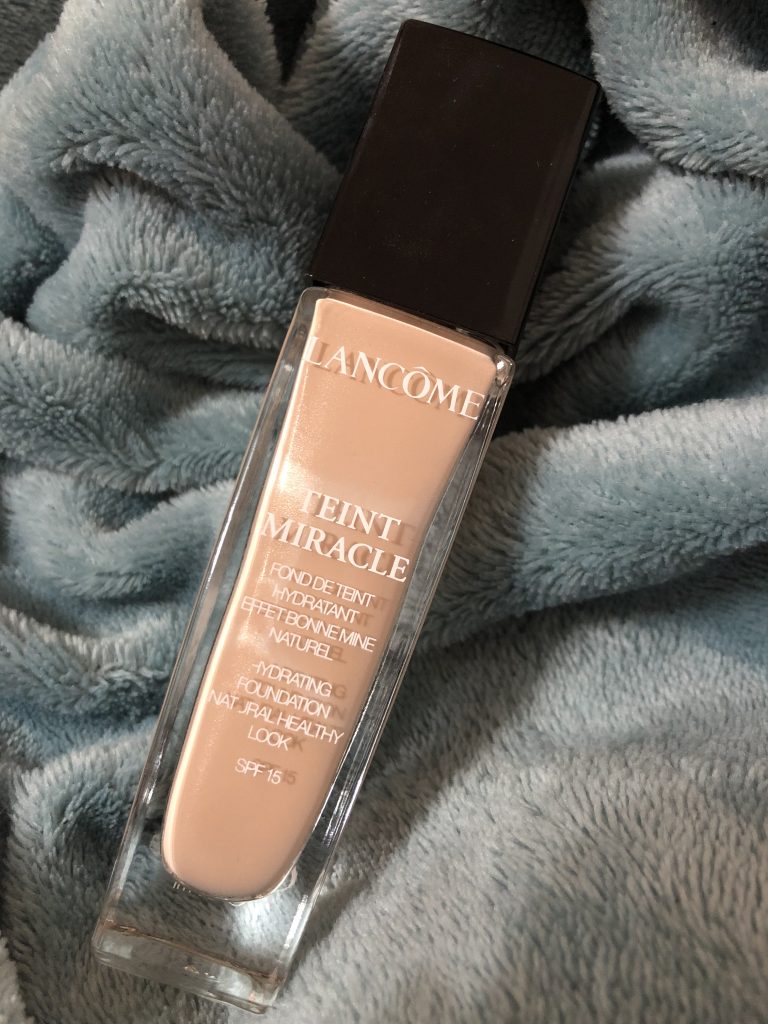 Becca Aqua Luminous Perfecting Foundation – So this one I bought on a whim, it was an impulse buy and I love love love it. I wasn't expecting much but I stand corrected. It is kind of like the Lancome one, light and fluffy but creamier. Definitely use some powder after if your skin isn't dry. But it feels so light on the skin and it blends into the pores. A good buy.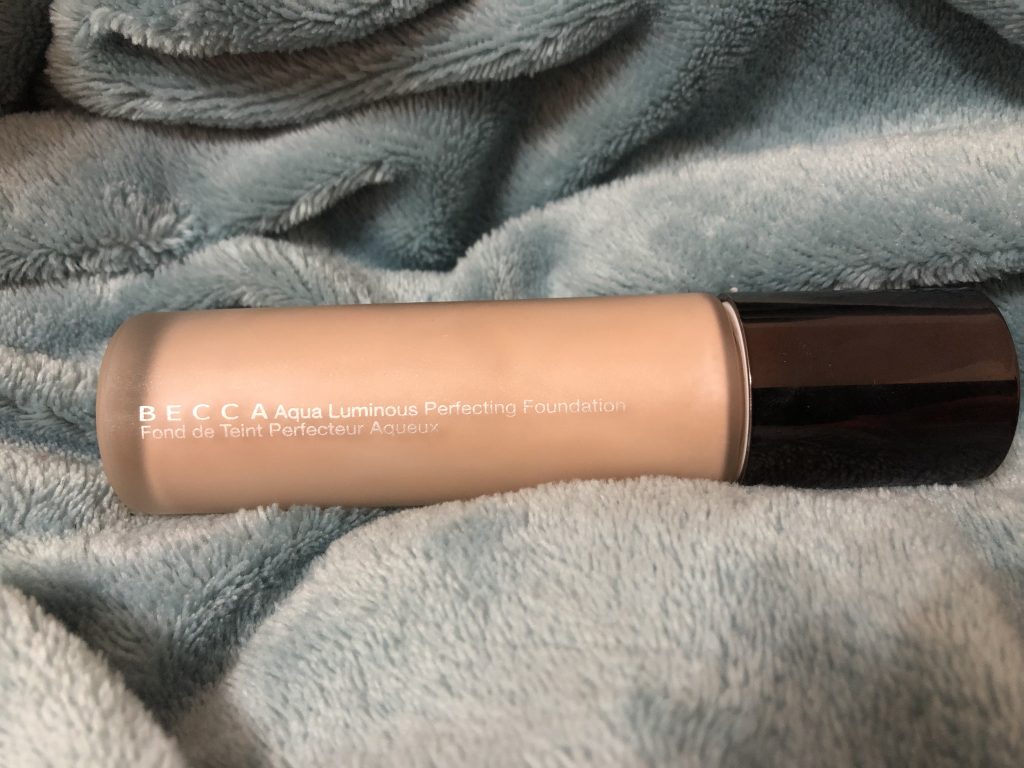 Urban Decay All Nighter Waterproof Longwear Foundation – Now see, I was riding the Naked Palette high two years ago and was convinced the foundation will be fierce…and it's not. The thing is I don't know who likes it, because you apply it and it promises such wonders for your face and then, if you touch your face in any way, it goes off like wet paint. It just doesn't stick to your face. I have tried it with a blender, with more fixing after, nothing works for me. I am sorry if somebody is offended but I would like some tips to make it stick better if you have any. Thank you!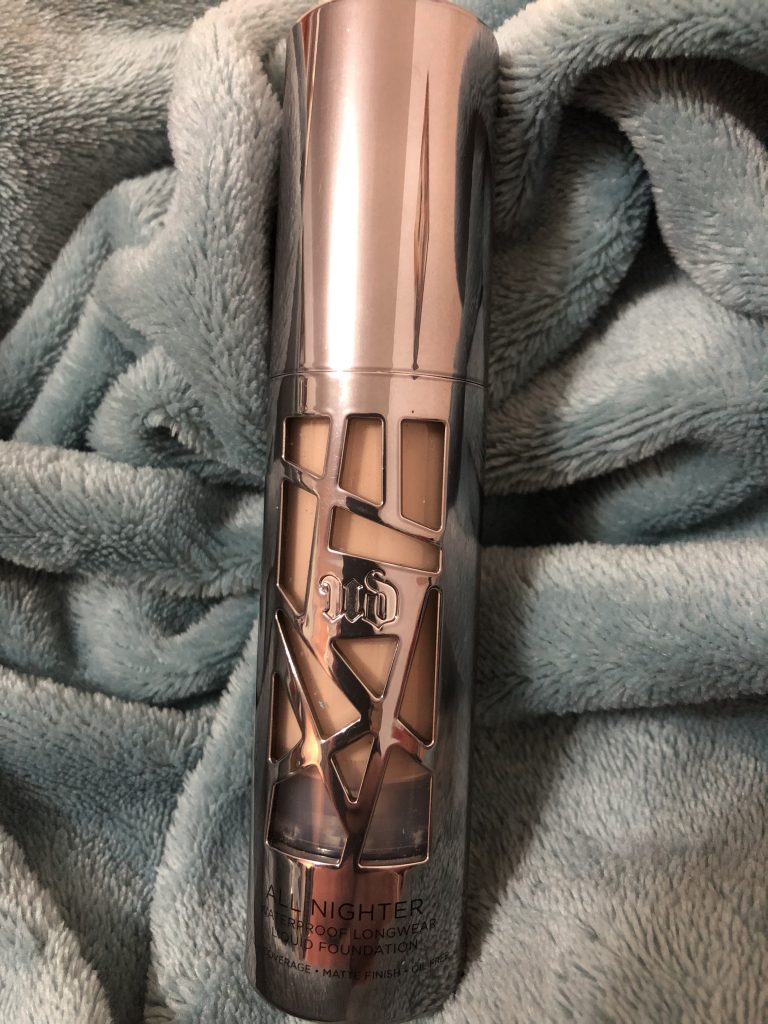 MAC Studio Fix – Last but not least, the brand of my heart, MAC. I would put this foundation smack dab in the middle, not too good, not too bad. It's a decent foundation with medium coverage (so if your skin is acne prone, you either need an amazing concealer or another foundation all together) but it lacks the wow effect. Also, picking your color can be difficult so the artist at the counter has to know his or her thing. I use it as a day foundation at the moment because I don't like to throw away products. Will I buy it again? Probably not. But it's just my opinion.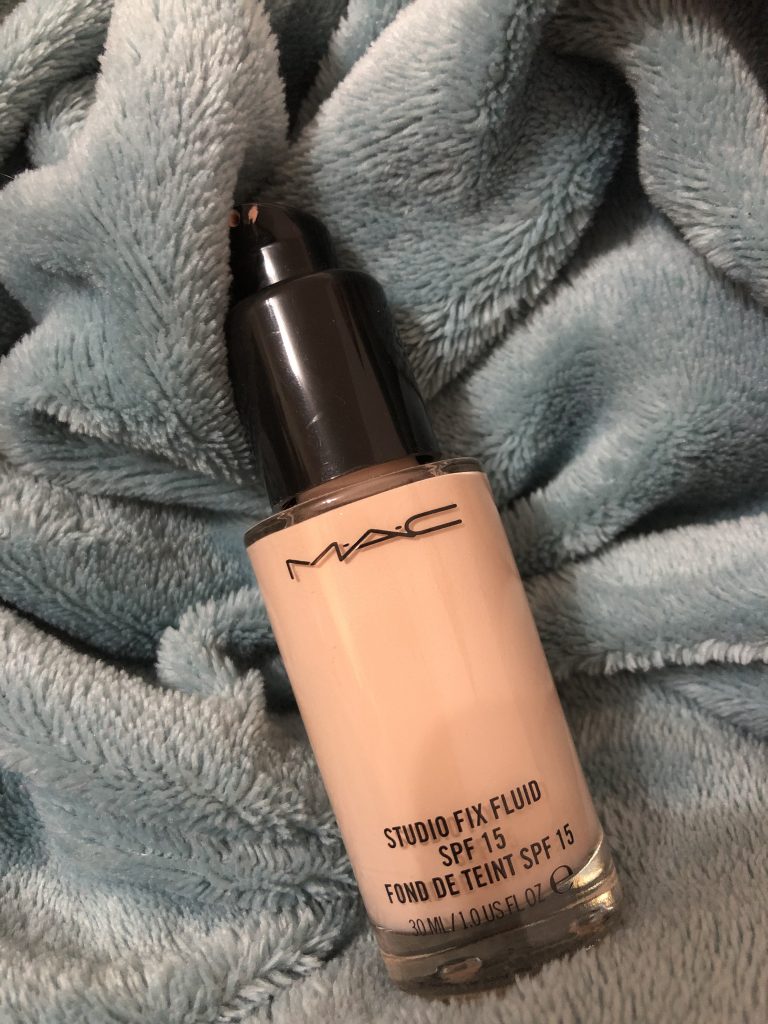 I don't want to put down any brand, I love them all but each makeup line has amazing products and medium ones. I am sure some of you love the ones I don't like that much because your skin is different. That is why I tried to explain how they work, what I like and what I don't like. Let me know which products I should try out next. Kisses.