Continuing my travel series, I want to take you to Riga today. The capital of Latvia and the largest city in the three Baltic states, Riga is a wonderful blend of Western and Eastern Culture, with a strong Art Nouveau/Jugendstil influence, founded in 1201 as a former Hanseatic League member. Reshaped during World War II by the Soviet and Nazi Occupations, you don't quite know what to expect of this city when arriving at the airport. We booked the trip on a whim after my dad lectured me about not flying out to Moscow and yadda yadda yadda it's too expensive and so on so I took out the map, we looked at some pictures, looked at the hotels and decided to just go with it. Flying out before Christmas, we wanted to see a Christmas Market and enjoy some snow… and we fell in love with this lovely, multifaceted city where people are fighting to regain their culture and peace, where the locals are super friendly and the feeling is one of joy and cosiness.
Let me start off with a shout-out to Air Baltic for the amazing planes they have. While you have to pay for water and Coke, you have comfortable seats and much leg room to enjoy the flight. A curvy girl like me was pleased by not having to make the awkward trip to the flight attendant to ask for an extra strap because the normal one was too short.
We booked an airport transfer to the hotel in the Old Town (18 EUR per drive) and the driver was kind enough to walk us through a short history of the country. A tip for people who like traveling in the summer, it is a green city with much to offer when the weather is good. We stayed at the Relais Le Chevalier (4****), booked on Booking.com and hat some boujee service. The room was nice but we were missing a window so either specify it when you book, or book a different hotel. But the breakfast was so worth it. On the sixth floor, in a winter garden, you get to enjoy some fine dining every morning so take my advice and don't skimp on the breakfast.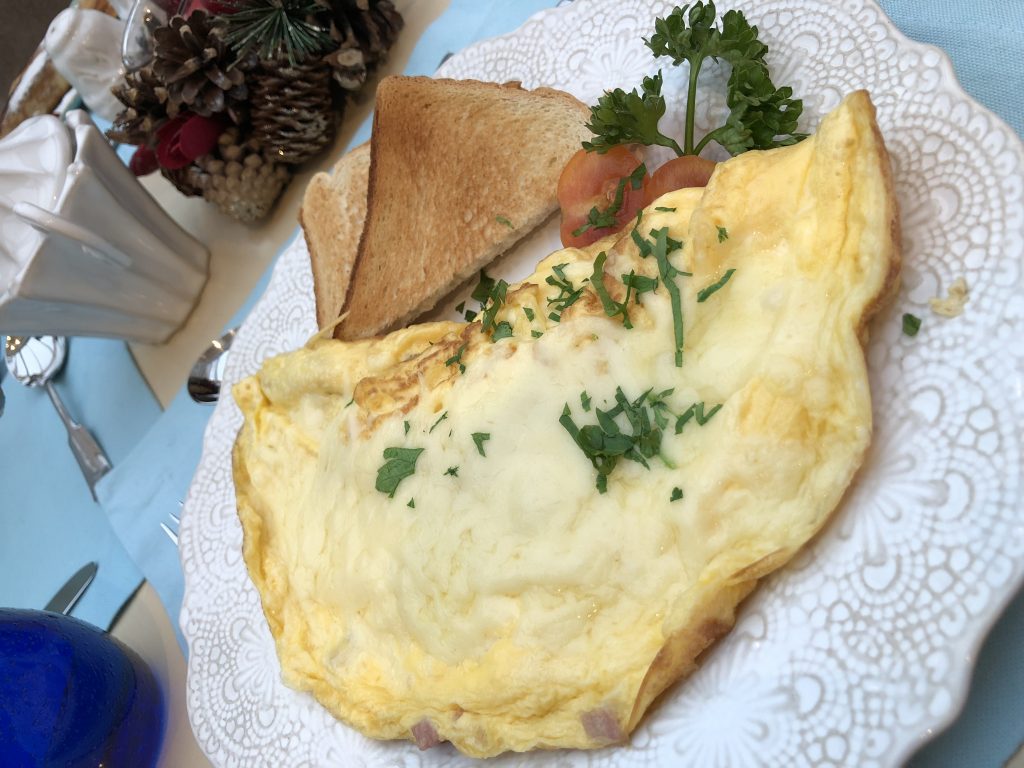 Walking through the Old Town you see that it has a decided German influence, with churches and beautiful buildings. It was my cup of tea. Everything is accessible by foot, and for longer distances, to the National Library for example, just take the tram. Don't be shocked when you can't buy tickets from the automat, just walk into the first Narvesen (news stand) you see and order some. What you need to know is that winter is cold and bitter. Extra layers are a must and protect your skin, it's windy. Also, hiking shoes are the best way to go, the Old Town has cubic, uneven stone so your feet get tired. And you can easily slip and fall, just sayin'.
So where to go, what to see in Riga? Well…
Visit the Churches. You have the St. Peter's Church with the 72m high tower where you can see the whole city from above. Don't worry, it has an elevator so you don't have to treck up there on your own. You have the Riga Cathedral with an amazing organ and the Nativity of Christ Cathedral, the biggest Orthodox one in Riga. It's so blingy, you can't miss the roof from afar:))
Quick tip? You have to pay to see the churches, they covered up the entrances so you can't see inside. I would take a look at St. Peter's and the Riga Cathedral. These are the most spectacular ones.
Visit the Art Nouveau District. It's a walk of about 30 minutes from the Old Town and it's worth the journey. Every building has a theme, be it floral, historic or animal, and there are about 800 of them centered around Albert Street and Elizabeth Street.
Quick tip? Visit the Museum there. You will find a preserved apartment that will take your breath away. It's from 1901 and it is fully furnished so you get to experience how people were living back then.
Inform yourself about the Occupations. People in Riga are proud to be Latvians, proud to have resisted during the Occupations by the Nazis and the Soviet Union. They have a special museum dedicated to this topic. For me, it was a little much. My great-grandfather was a German and after fighting for the Russians in the war (born and living as a "Schwab" in Romania), he was deported after the war. So we have heard some things about the conditions they were held in. But the documentaries are going to shake you to your core. But let's not forget, the past is in the past and we shouldn't make anybody in the present responsible for sins of the past.
Quick tip? The Museum of Occupation does not charge an entry fee, you can just go in and leave a donation. Btw, it has moved to a different part of the city so be sure to ask for the new location.
Visit the House of the Blackheads. Built in 1334 for upper class German merchants, it is a sight to see.
Quick tip? Go around the building and you will find a 5D cinema where you can take a trip through the city for 20 minutes. It was quite lovely.
Visit the Christmas Market. OMG, such a cute Market. It's small, quaint and has amazing food and wine. I felt better there than in Vienna, where most of the Markets are overexposed and too bright (but we still have some amazing ones – more on that at a later time)
Quick tip? Try out Black Balsam, a pure vodka herbal elixir recommended by all the locals.
Go shopping at the Central Market. I felt like 10 again, when I was walking through the market with my grandma in Romania. It has that Eastern touch that takes you back to old times. We had some pigs in a blanket, I showed Chris what it was like to shop here and we had a blast.
Quick tip? Look for bargains in the clothes market in front of the building. You never know what you might find.
Visit the new National Library. It's quite grand. Entry is free and you can take a look at the books.
Quick tip? It has amazing views from the huge windows so take advantage and take some pictures. Also, you can hire a guide and go all the way to the top for a breathtaking view of the Old Town.
Take a stroll through the parks. We didn't get to experience much of that because it was cold but by the looks of it, summer is lovely in Riga. You might consider a spring or summer trip. 4 days are enough to get a feel of the city.
Visit the Three Brothers. What I mean by that is these lovely three buildings, standing side by side – 15th, 16th and 17th century, almost impossible to get in a single picture but so cute.
Quick tip? They have lovely little shops and restaurants in the oldest complex in the Old Town. So take a look around. Maybe hold off on buying souvenirs before browsing the shelves over there.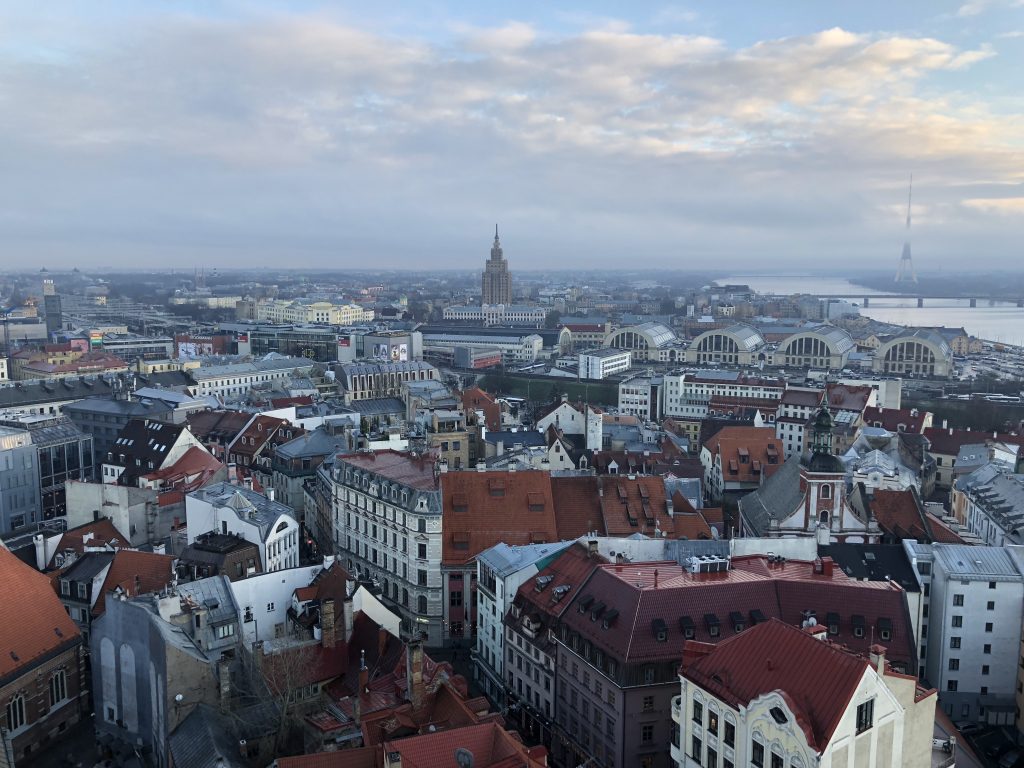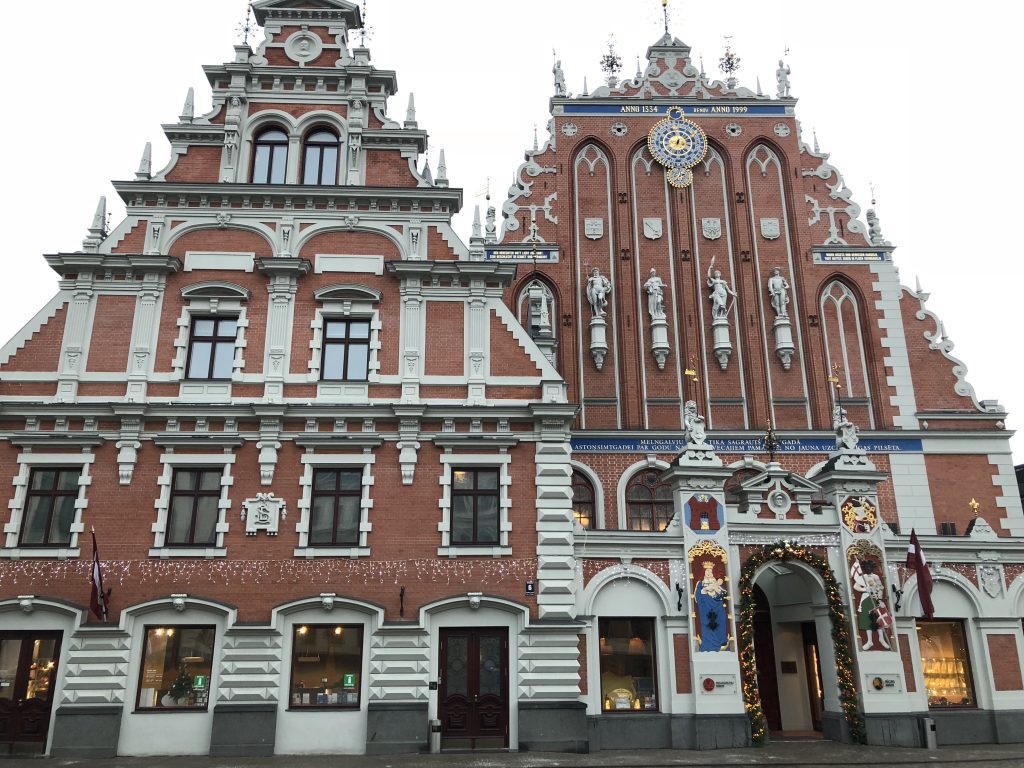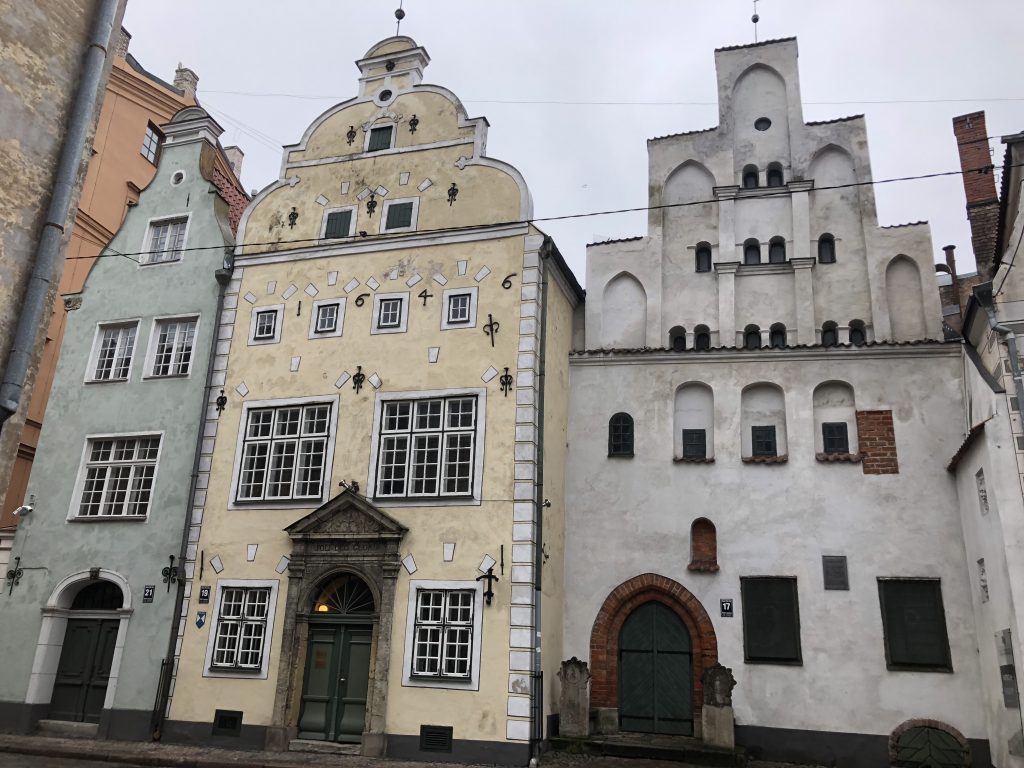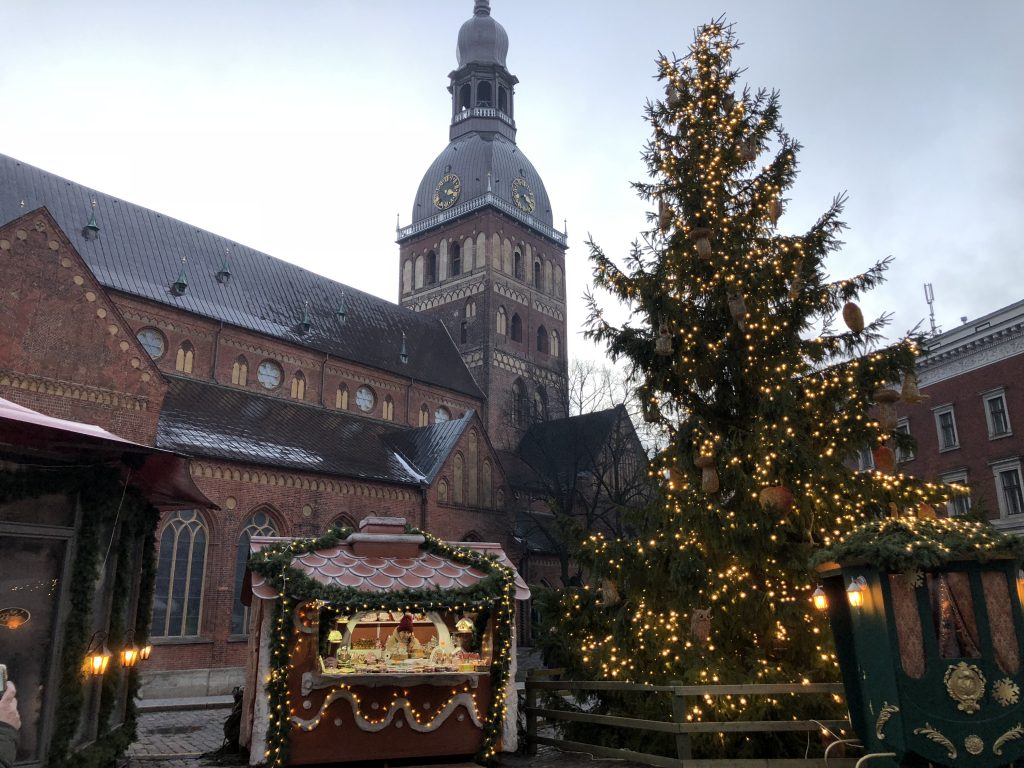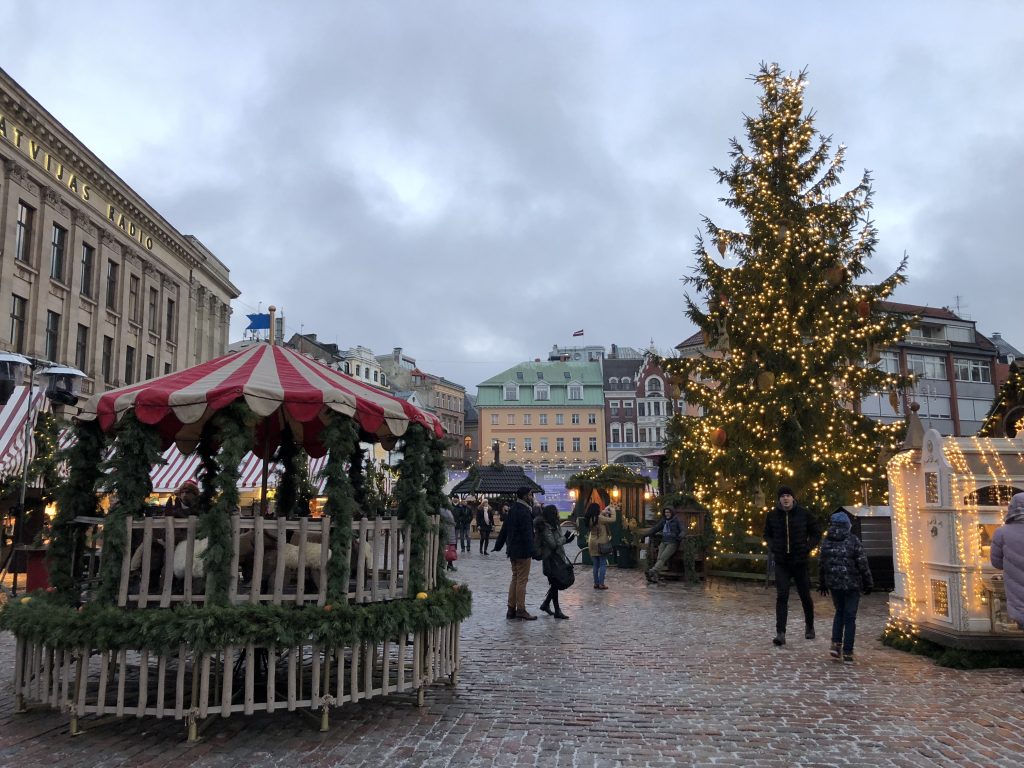 What we regret is not having time to visit a SPA. Everybody is raving about it but time was too short.
What to EAT? We enjoyed some yummy food and delicious desserts. Try out Griki, Sauerkraut, Blood Sausage, the BREAD, Peas with Speck, the MEAT and the beer.
Where to SHOP? 2 things to take with you on this journey: first, amber is EVERYWHERE, from dirt cheap to super expensive (so take a look at the jewelry) and second: skincare products at Stenders are divine. Oh and fridge magnets are cute and cheap, buy some.
Where to GO OUT? Klubs "Studio 69", ONE ONE and Friends Club.

And now, for the big finale, the funny part of the trip. I swear, I am not making this up, it always happens. After eating meat on meat on meat for four days, we decided to have some Ramen at the airport. I ordered a bowl of noodles and Chris ordered Ramen. So guess what? Mine were so hot and spicy but I was hungry so I ate them like that… not fun the day after. And Chris? The egg in his Ramen was so old, he sat on the toilet for days after getting back home. So my last tip to you? Avoid Sushi, Ramen or similar things at the airport in Riga:)
All in all, it's a lovely city to visit, I highly recommend it. If you have any questions, just let me know. Kisses.