As 2018 has drawn to an end, I want to make my own list of products I have loved, loved, loved in 2018. I have taken pictures of the products so you can see I actually use them. It was hard to choose these 9 out of all of them but let's get started:
Glamglow – Thirstymud Hydrating Treatment
I love me some Glamglow but they are pretty expensive. I think they make amazing products but if your skin is mixed, it might be difficult to find a perfect fit for it. Thirstymud offers you hydration and firmness without being too oily or too invasive if you have dry patches and if you live in Austria and wait for the sales, you can get it 25% off which makes it more affordable. Trust me, it's worth the money.
Clinique – Dramatically different hydrating Jelly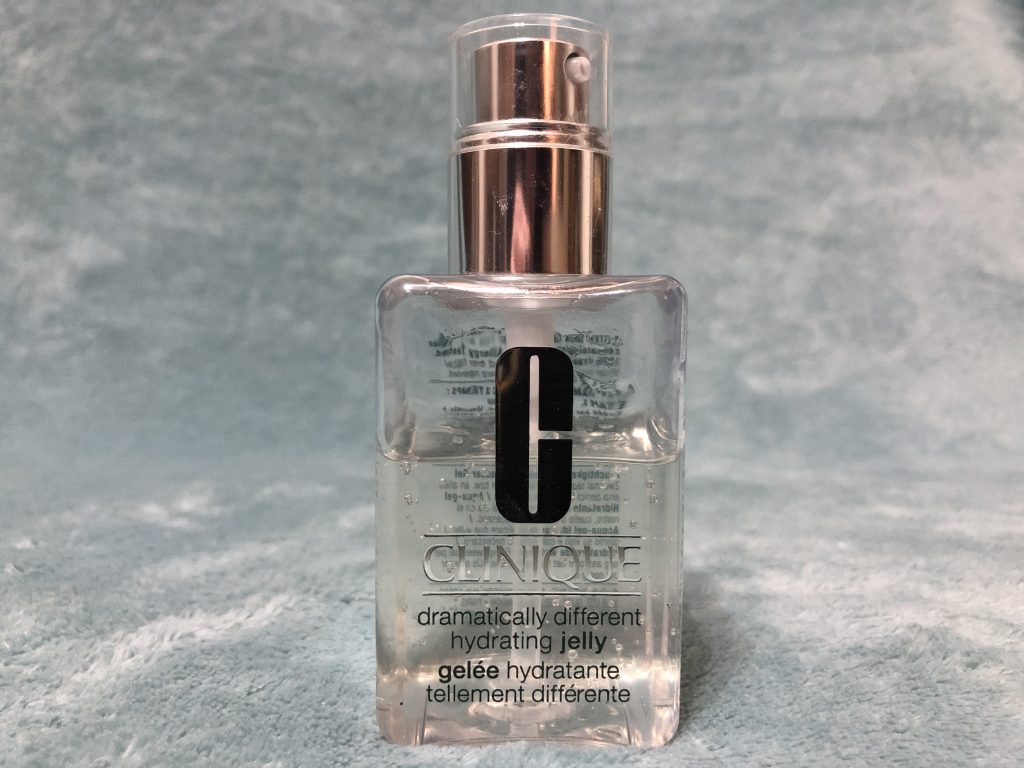 If you are looking for a good face cream, but you have tons of allergies and cream is too oily and thick for you, this is the way to go. This jelly is a wonder, it hydrates without feeling like a mask on your face, you can use it before applying makeup and you won't sweat after if it's hot outside. If you have hormone issues like I do, it will give you a base but not ruin your makeup on warmer days or when you change temperatures.
Rituals – Holi Crackle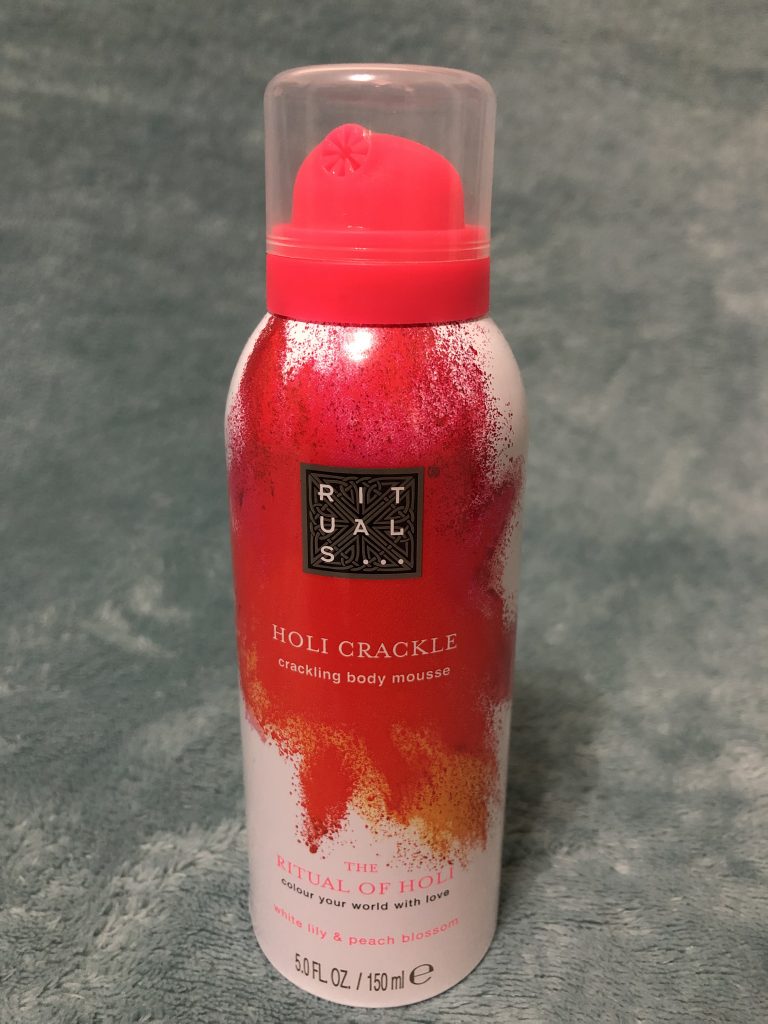 Well this looks pretty harmless, doesn't it? Well…it's actually something so different. It's a crackling body mousse. What is that you ask? A lighter, fluffy body lotion that crackles when you apply it on your skin and it feels cold to the touch. So it refreshes you in summer, doesn't come out of all the pores when you leave the house after showering, it gives you enough hydration and is cheaper than other Rituals products. It sells for 7,50 EUR, it's available in stores all year long and it's something new and different. You will see throughout my posts, I tend to use alternatives to normal creams because I sweat a lot and need something to make it bearable.
Too Faced – Festival Refresh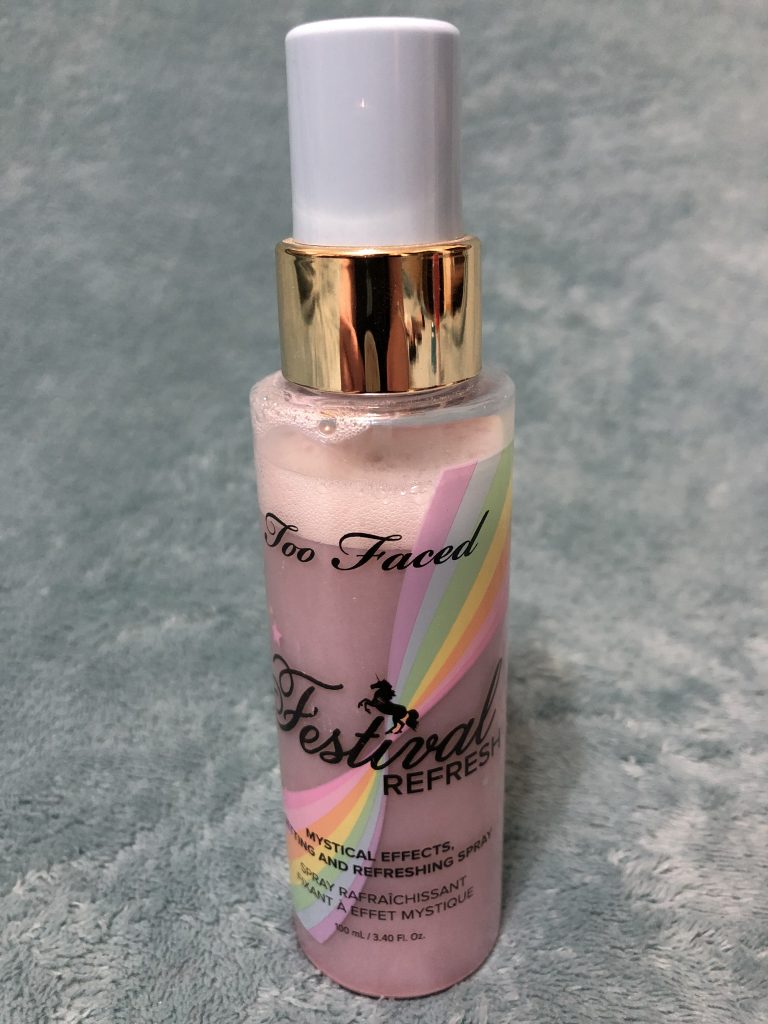 This is a unicorn glitter fixing spray for your makeup. Shake well before applying and go to town on your face after your makeup is done. It gives a liiight glitter effect to your skin but it's only visible in good light. Dance the night away and still get home with good makeup.
Lancome – Monsieur Big Mascara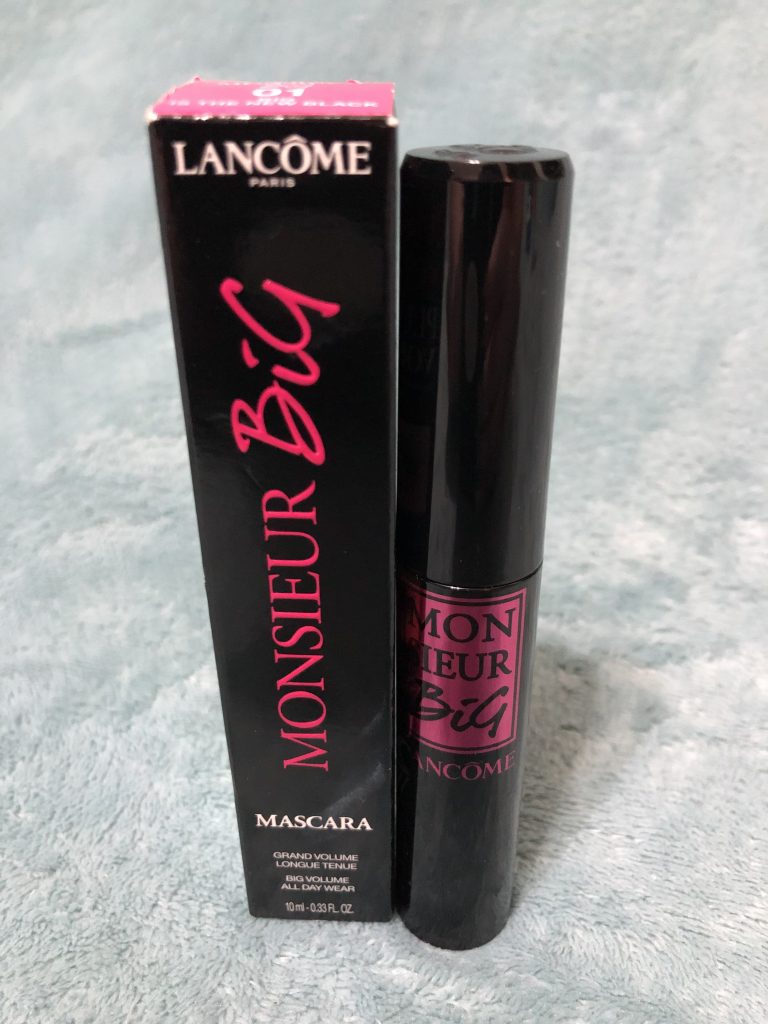 Mmm, mm, mm, my new favorite. I only use mascaras with a hair brush, not a small gummy one. And my ride or die was always Better than Sex from Too Faced. I still love it but Monsieur Big from Lancome is my new baby. It doesn't dry out as fast in the bottle and is creamier, so you can apply more layers without it getting too cakey too fast. Fix it well if you go out dancing and you won't have any problems.
Teint Miracle from – Lancome and Aqua Luminous Perfecting Foundation from – Becca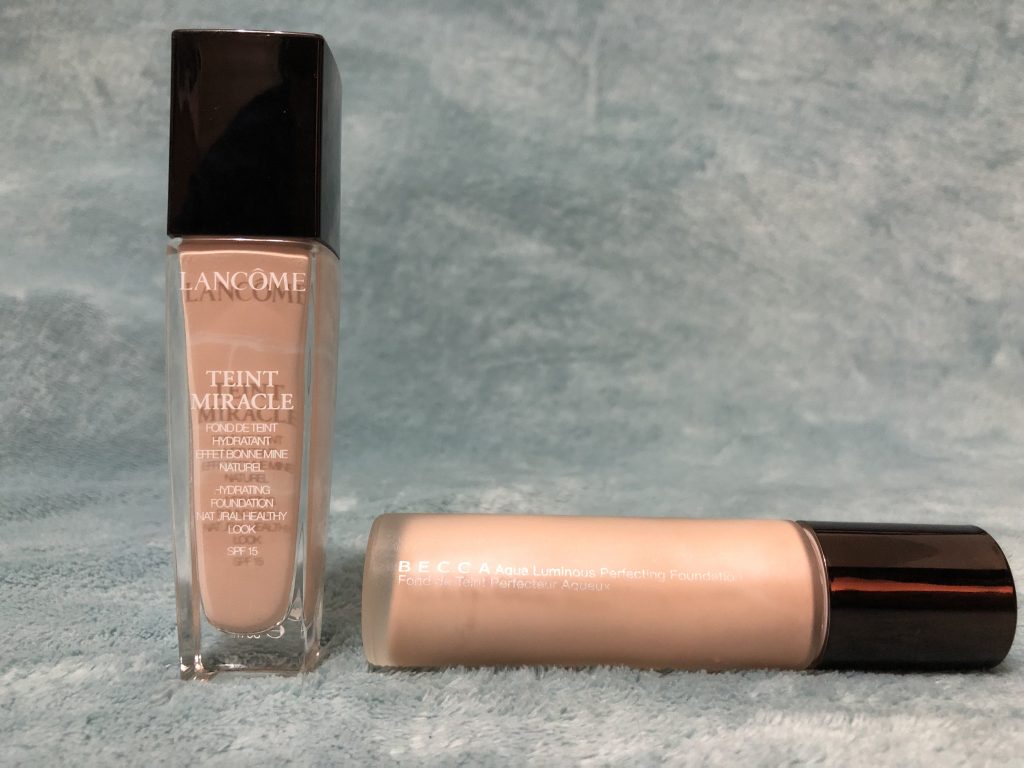 So this is a tie. Sorry, I couldn't decide. Teint Miracle has been my daily foundation for years, it's so light, fluffy, it gives you a dewy, almost wet look without too much product application and it has a light shimmer to it. And then I was walking through Sephora in Romania and bam…the Becca one. You can order it in Austria online on the Douglas site as well but I just never knew my color. I tried it out for the first time in the shop…wow, instant love. It has the same properties as the Lancome one, it hydrates and is shimmery as well. So depending on your preference, both are bomb.
Kocostar – slice masks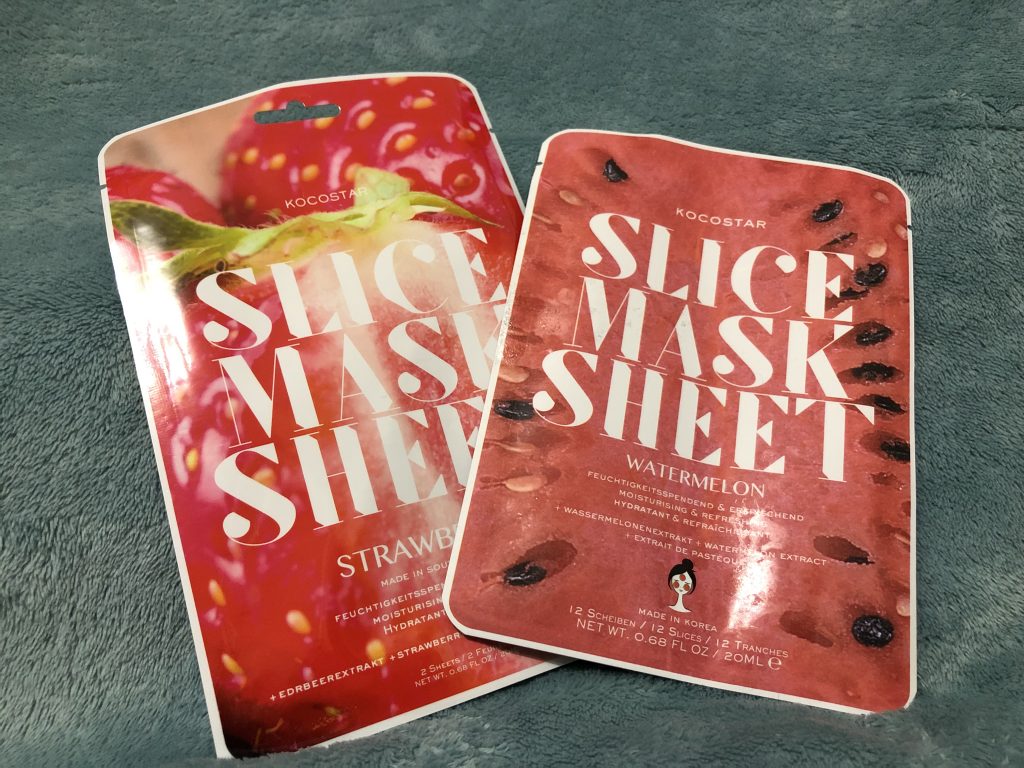 This takes the sheet mask to another level. You have mask slices of different sizes and you can apply them on your problem areas on your face or neck. The beauty is, if you have mixed skin, you can hydrate what needs to be hydrated without oiling up the whole face. You can find Kocostar at Bipa or even Douglas and my special tip to you, they have a hairmask that is divine. A little expensive but you only need to use it twice a month. Pure satiny goodness on your hair.
MAC – creamy eyeshadow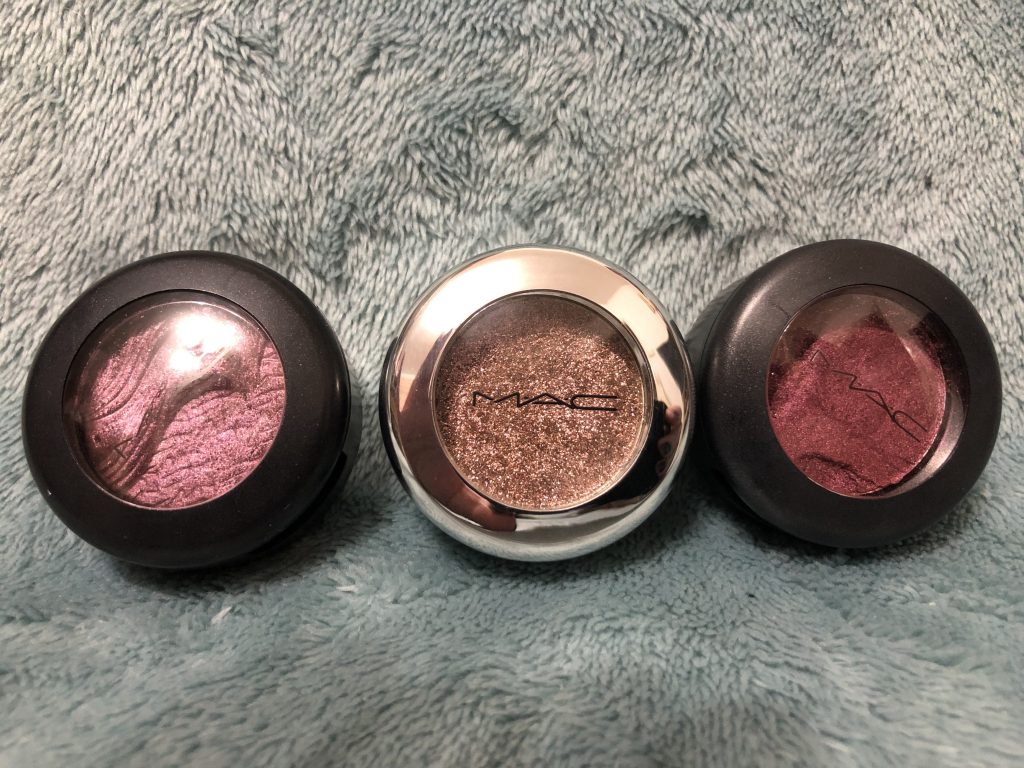 No time for elaborate eye makeup? Finger in and dab dab dab, layer and shimmer at the end. Voila! Smoky goodness in 3 minutes. A tutorial on this will follow online. Stay tuned. Plus they stay creamy for a long time and you get much usage out of them.
MAC – studio fix contour palette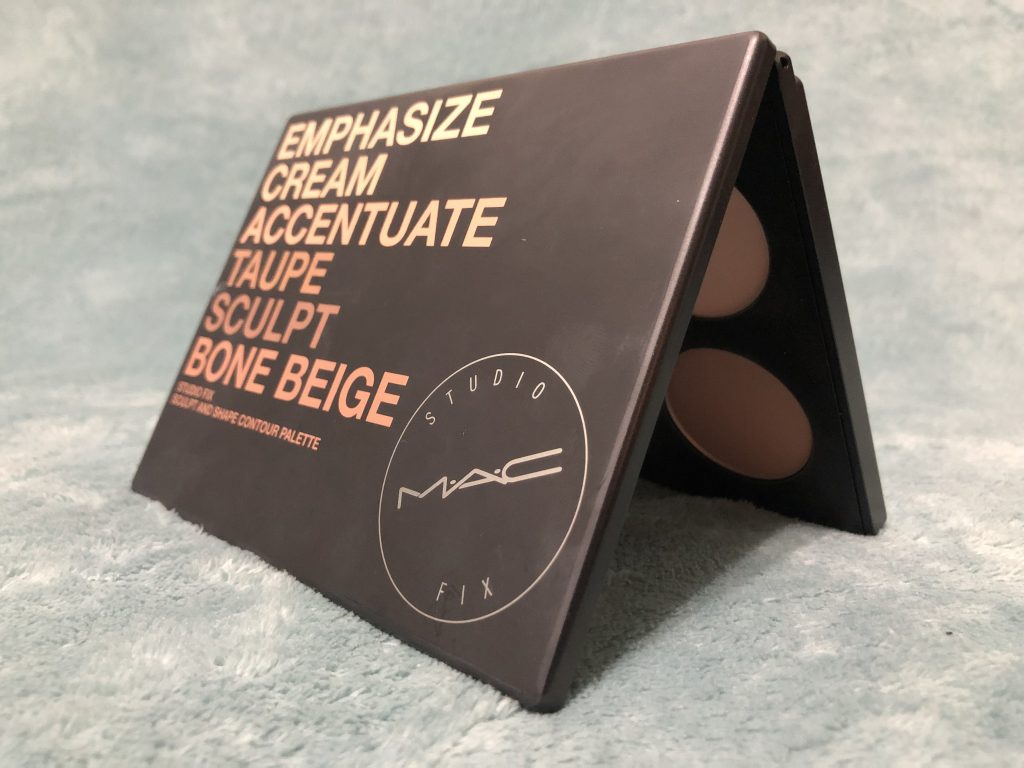 Every beginner's nightmare regarding contouring will disappear at once. Layer the powder on without being afraid of using too much product. You don't have to go overboard with contouring, just do the cheeks, a little forehead and maybe the nose if you're feeling naughty.
So this is it. Let me know if you need tips and tricks on where and when to buy to get the best prices. And keep in touch if you need alternatives to these products if your skin type is different. Kisses.