So by now I think everybody knows I looove bags. It's my addiction and I live with it 🙂 What you maybe don't know yet, my second obsession (though not that strong) is with sneakers and flats. I started wearing heels when I was 8 years old and had to wear them for years until I stopped dancing. This led to some foot problems I was perfectly aware of but I wanted to dance and I didn't care about the repercussions. Today I have pretty wide feet and I can't wear just any shoe I want. As you can imagine, that doesn't stop me from finding shoes I can wear and going shopping.
Even after leaving my dancing years behind, I forced myself to wear heels when going out and it was a painful experience for me. The added weight I have does not help my cause but in my mind I had to, it was what everybody was doing. Until I found my confidence and realised I can be classier, more put together and stylish than women who wear heels, while wearing flats or even elegant sneakers. Thus the hunt for cool kicks and boujee ones started. What I want to do today is show you some of my casual sneakers. They are not in a perfect condition anymore but I want to show them to you after all the years I've worn them. Because I think that proper footwear is so important for a healthy living. I prefer buying less kicks of a better quality than many cheap ones. That's because your feet set the tone for the whole body when you are in motion. If your feet hurt, you get leg and back pain, then your shoulders ache an to be honest, that always puts me in a foul mood. Do you know how frustrating it is to buy flats and then not be able to wear them because they chafe your feet? What am I saying? Of course you do, we all do 🙂 So this will be the start of a mini series where I show you my sneakers and flats and share with you my experience with them.
Nike Air Max: YESSS x 100!
When Nike started putting out the Air Max I was like: what is this? They look so stupid…alas, years later, here I am, their biggest fan. I started out with a classic pair like 5 years ago and I wore them out to the point I can't even show them here. But having pretty chunky feet, they would look pretty huge on me. Thus my dilemma. I would wear them when dressing casually and that was it. And then they started putting out all these cute, extra models that are much slimmer and more feminine.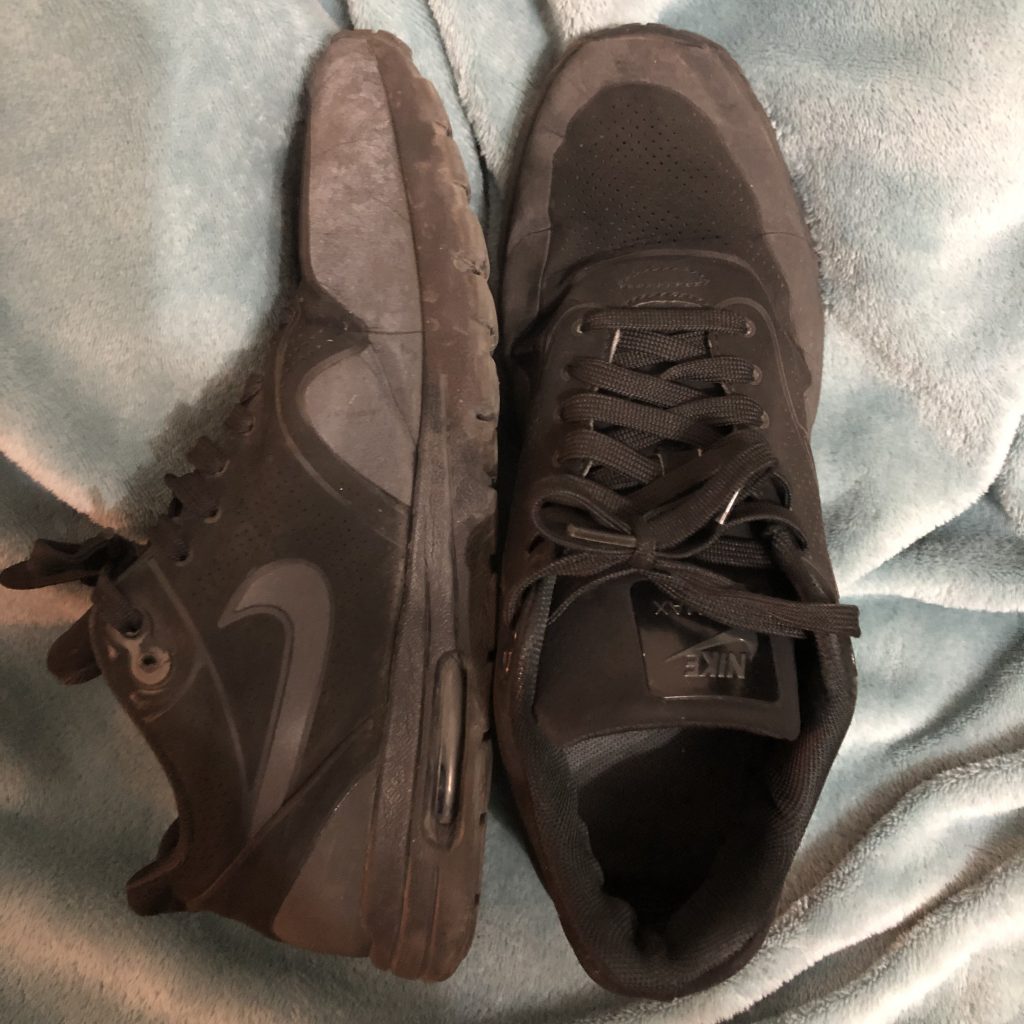 See these black babies here? Air Max Moire from 4 years ago. My god I loove them. You can see they have been used and then used some more until I'm now ashamed to wear them outside. I will give them another wash and see if I can salvage them. They have recently climbed the Acropolis but more about that later on.
Then came the pink leather ones that have a classic shape but the material is just different. Limited edition from 2 years ago. What I want to point out about Air Max: you need to maybe order a half a number bigger when buying the classic ones because they are pretty tight. Also, you need to wear them out a little before going on trips because they take the shape of your foot through memory foam inside so your foot needs to get used to the shoe. What all Air Max have in common? They are light as air, comfortable as hell and durable. Also, you have stability in them.
The newest pair I own? My new Air Max Dia in white. I got them in Greece and don't regret carrying them in my bag for a second. They feel like clouds on your feet, I highly recommend them.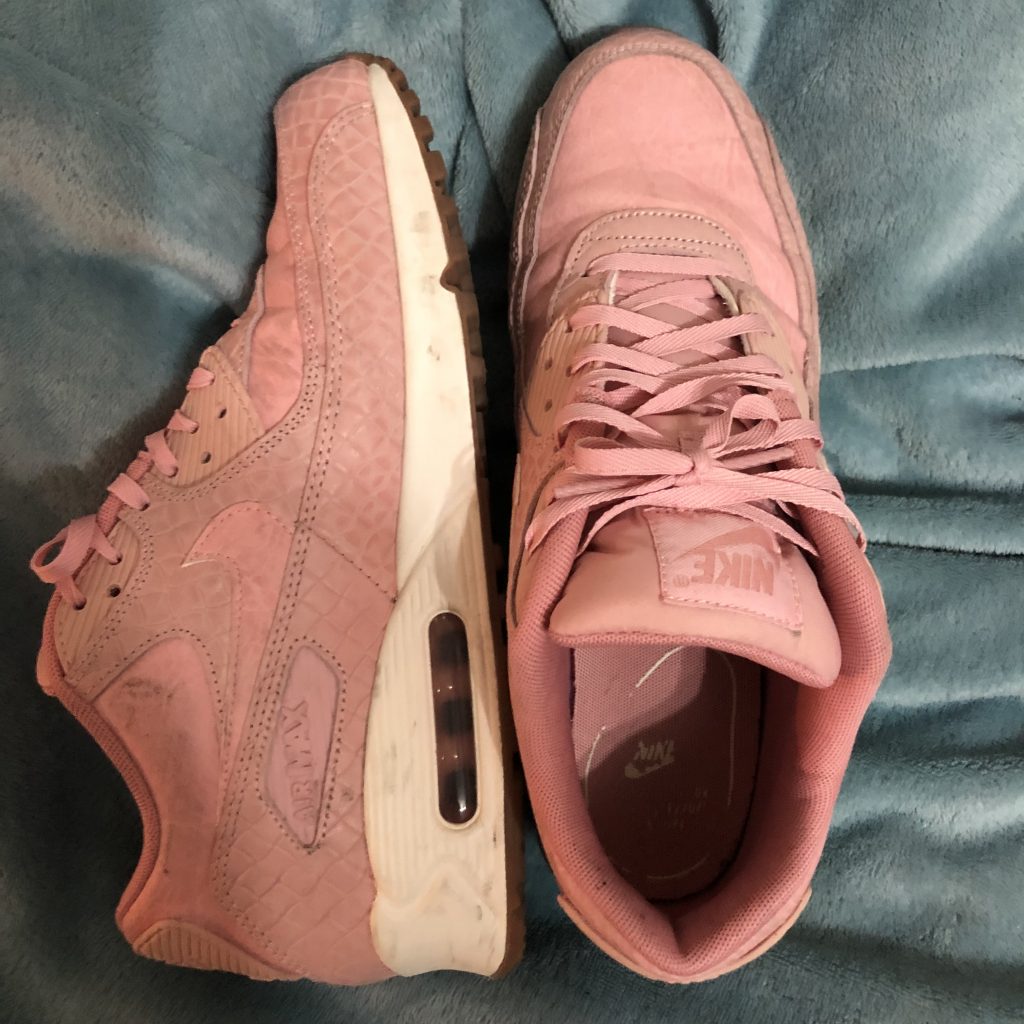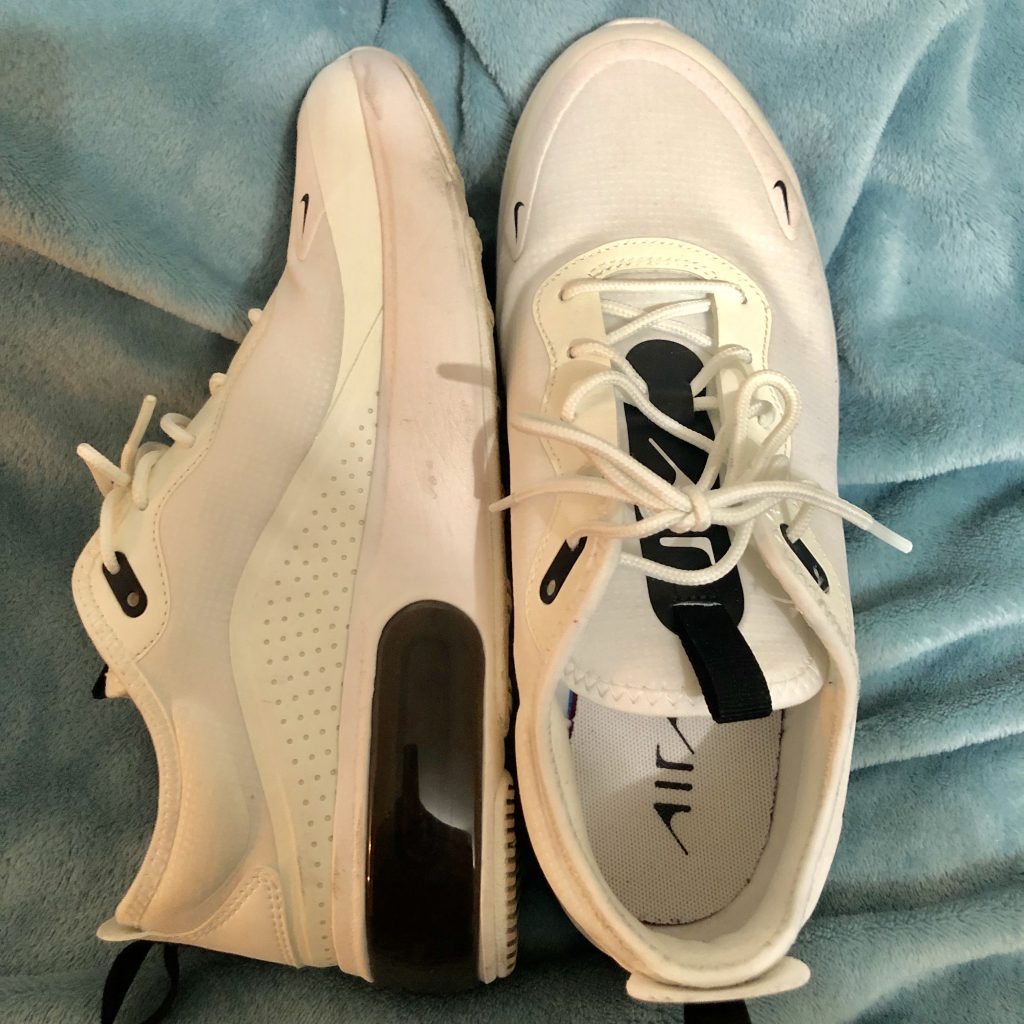 New Balance: YES YES YES
Coming in second but just as hot, New Balance. I know they were the trendiest thing on the market for a minute a couple of years ago but I don't buy shoes based on the cool factor. I mean we are in the middle of a FILA revival and while I think they are cute and everything, I would never buy them because they don't fit my style. So back to NB, I was sceptical in the beginning. Being used to the soles of Air Max I was thinking: well nothing can come close, right? Well these shoes come close. They are soo comfortable and cute, and I think you can match them better to something more casual chic than an Air Max. I bought the blue ones, then the dark pink ones and now the blush pink ones. My only pet peeve? I think they show signs of usage too quickly. One season? Yes. Two? Still ok. Three? See for yourselves. I use them and I take them with me on trips but my Air Max hold out better. So a close second for New Balance.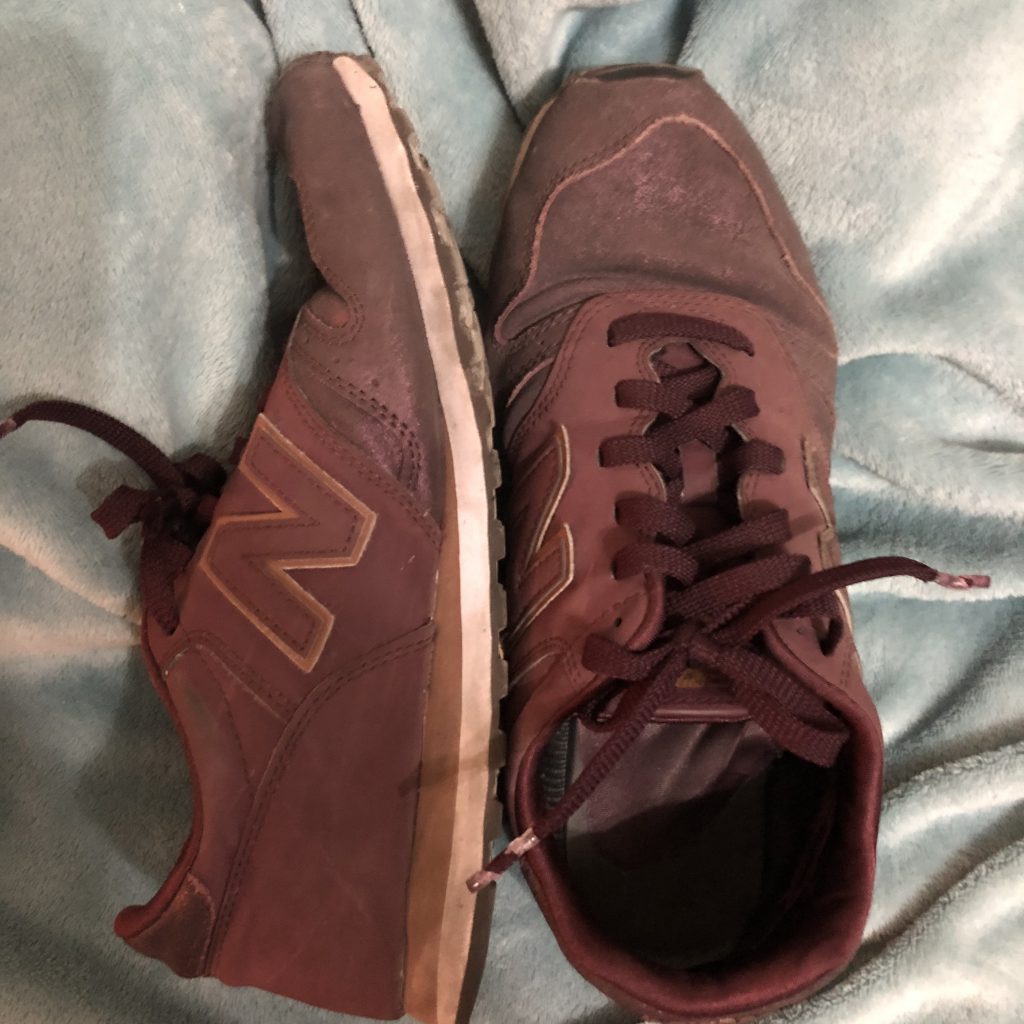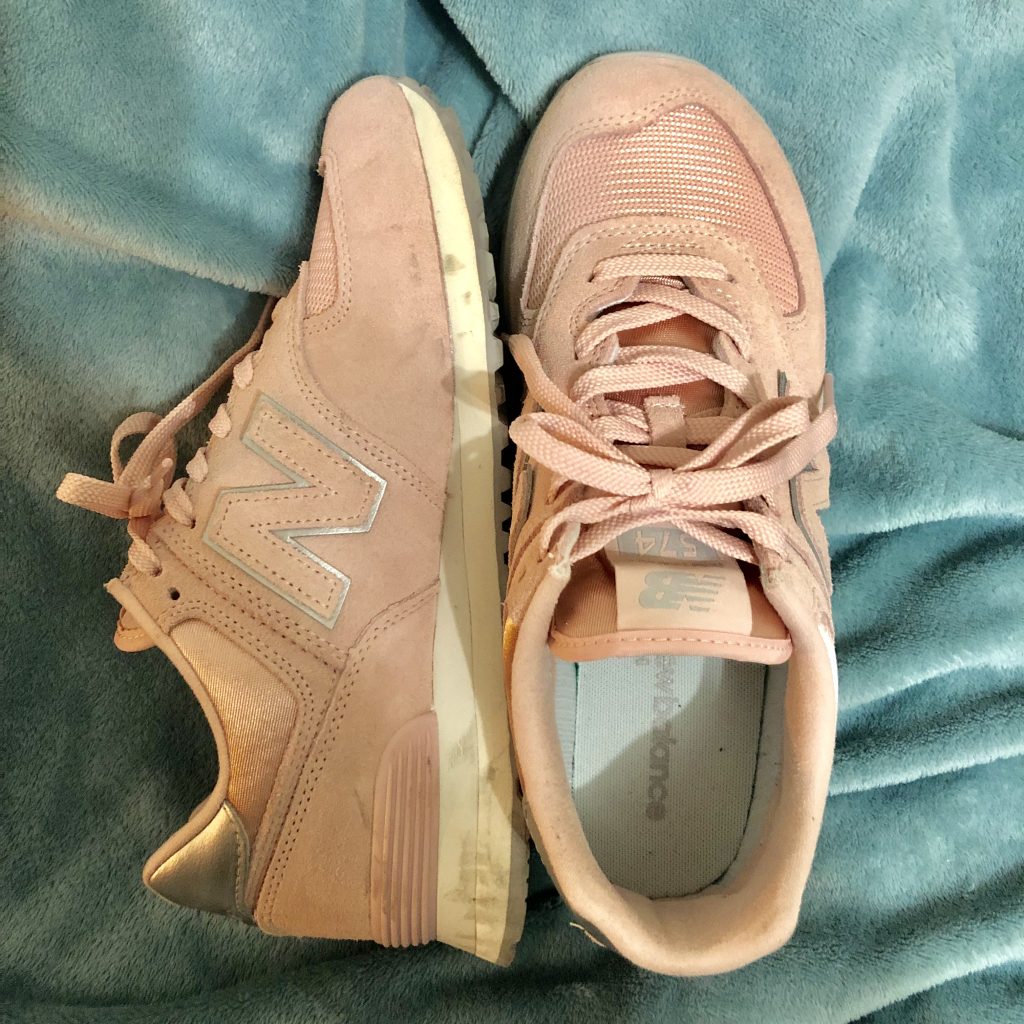 Geox: Surprisingly Yes
Now this I wasn't expecting. A fan of Geox flats for years, I stopped buying them because they jacked the prices and the quality started sinking. So I saw these sneakers and liked the glitter on them. Did I have high expectations NO. Did they deliver? YES. There's not much to say except they lasted a loong time and are quite comfortable. The sole is maybe a little too thin but it was one of the first models that came out so I am pretty sure they improved them by now. Should maybe get another pair, as you can see, these ones are not up to the task anymore 🙂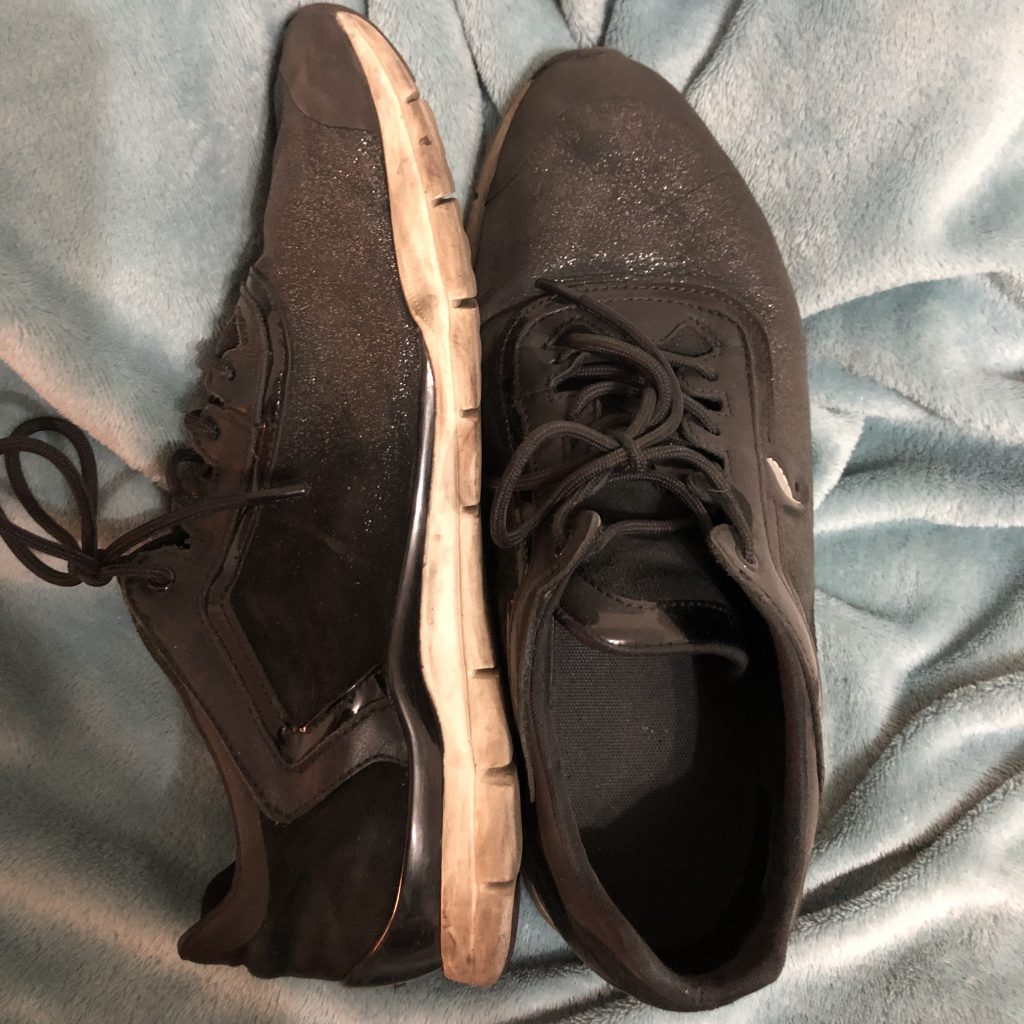 Nike Cortez: MEH
I know that at least 5 people will bash me for what I am going to say right now but the Cortez wasn't all that 17 years ago and it isn't all that today. The fit is fine, they are Nike after all, but they squeak when you walk, they heat up too much and they start smelling soon after you wear them. I take them out for a spin every now and then but I was expecting more from the revival. Thank you, next.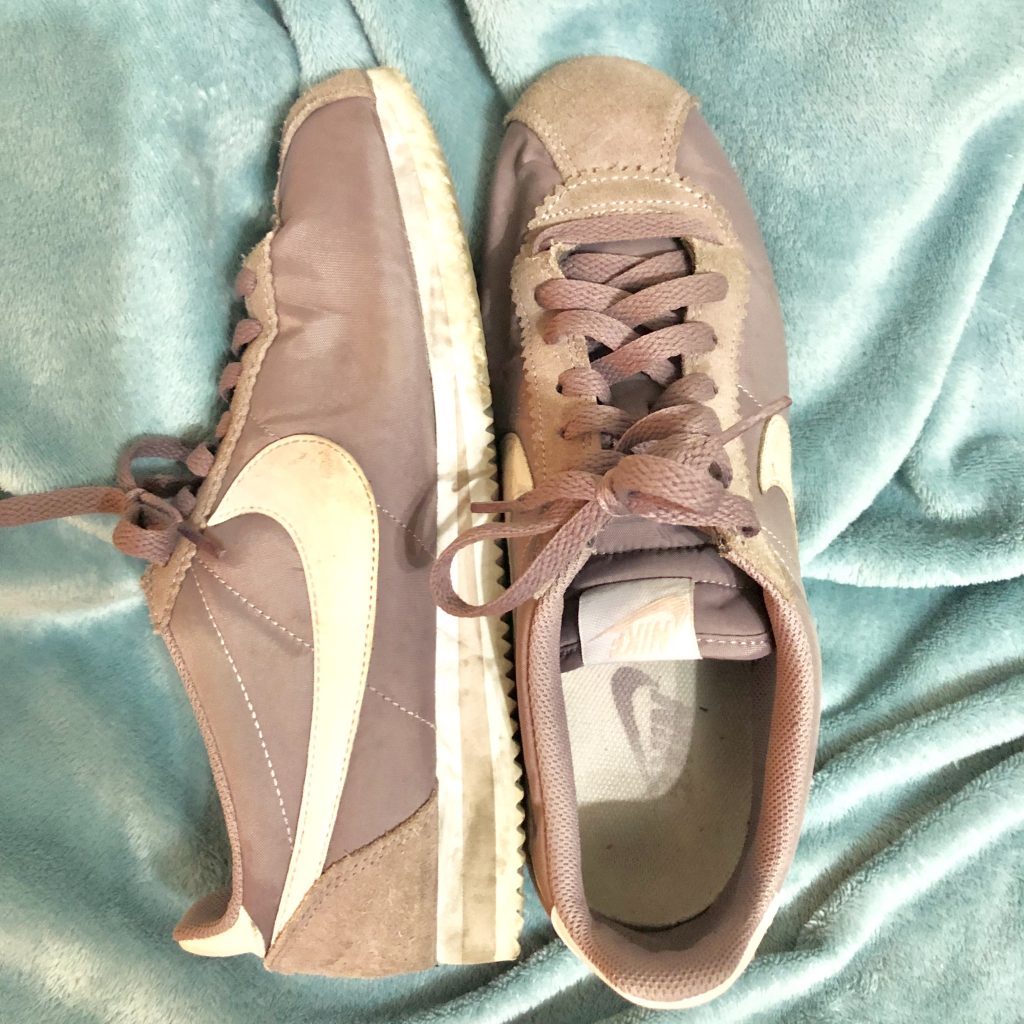 Converse Chuck All Star: NOPE
Why do people love Chucks so much? They look good and are cute and everything but the quality sucks. I threw out 3 pairs last year and honestly? Good riddance. Your feet just hurt when you wear them, sorry. And they leave blisters all over. So I saw these in a store last year and had to have them. I can wear them for like… 3 hours and then my feet start hurting because they are rigid and heavy. But as a fashion statement? Super cute. Let me now if you think I'm wrong on this.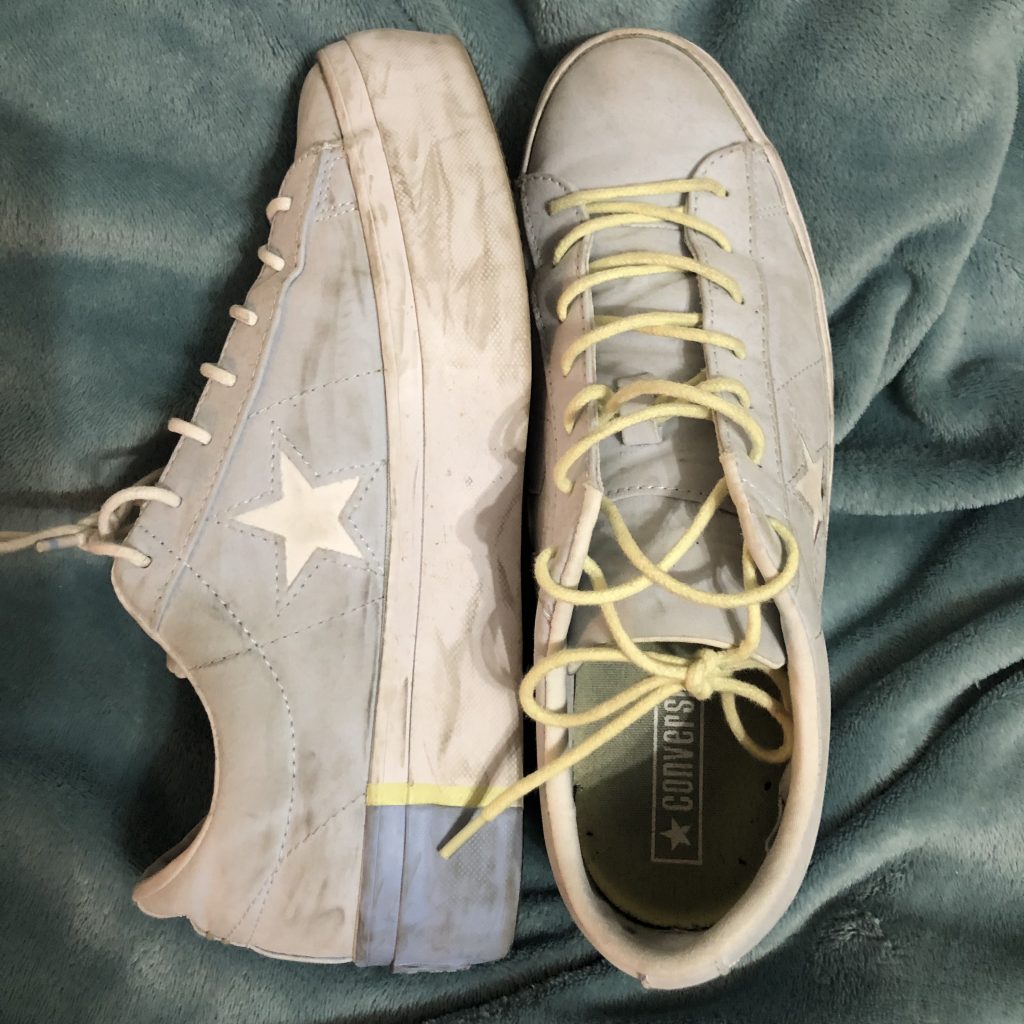 Adidas Superstar: NO NO NO
When I was just a slightly annoying but oh so charming teenager I was in love with Superstars but my mom wouldn't buy them for me. Why? Cause I had just gotten a pair of hella expensive Osiris skater shoes and they had to hold out for a couple of years. And my mom was convinced Superstars are not ok for my feet. Fast forward 16 years, Adidas comes out with a capsule collection of Superstars in all colors. What does a still frustrated Flami do? Buys them in hot pink. Does she wear them? Nope, because they hurt like hell and are heavy AF. And I have a wide foot; still, they fall off my feet. Do they look cute? Definitely? Do they gather dust in my closet? Also definitely. I'm sorry, I just can't get on board.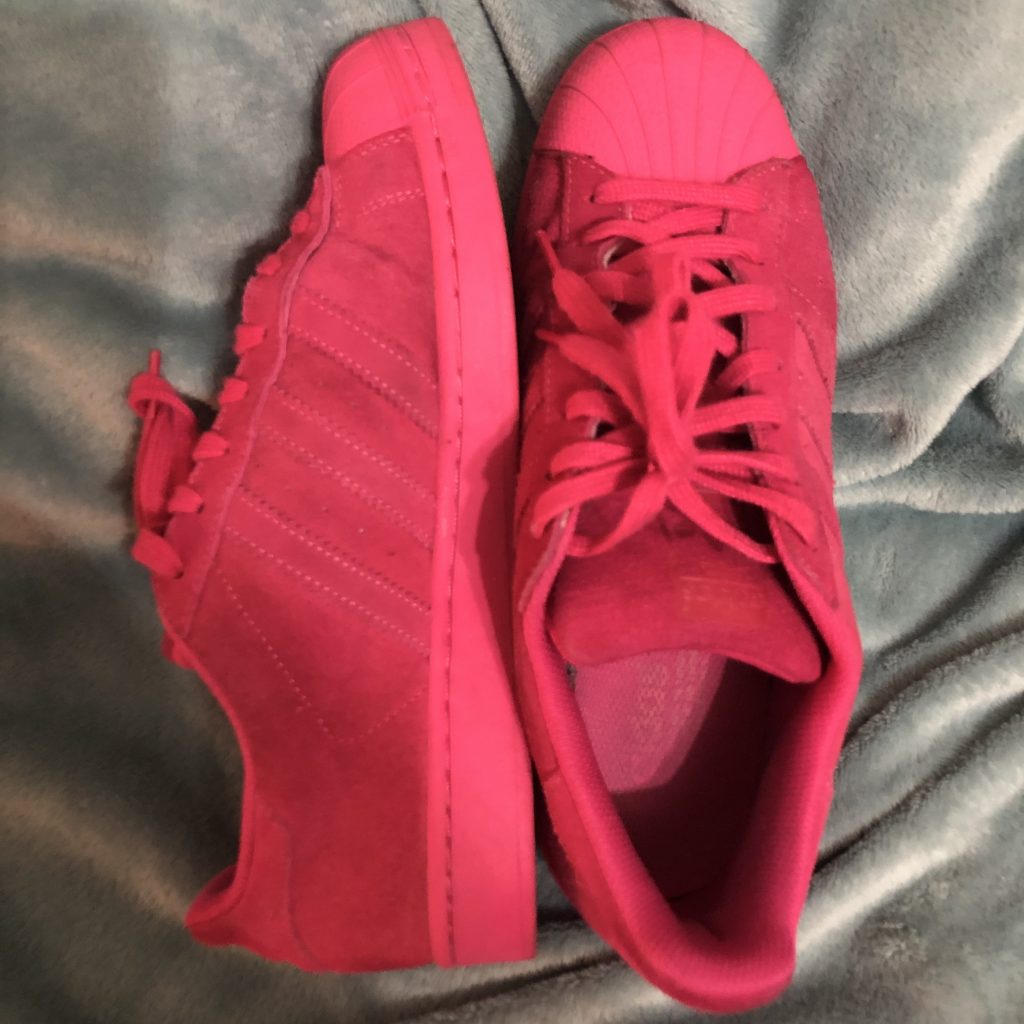 So my darlings, that was it for today. Let me know if and why you feel I'm crazy for not liking some of these kicks. I'll be back with some stylish sneakers and flats soon. Kisses!