My darlings, it's that time of the month again… it's time to talk about traveling again, what I've seen, what I absolutely love and what I would like to recommend you. Sorry for being MIA lately, had some health issues but now I'm all better. I was thinking of doing something different today. As the warm season rapidly approaches, let me try and make some lists of places I would go to if I were you, depending on your preference and your budget of course. I will stick to Europe because that is where I've been so far.
If you love the sea:
PAROS, island in Greece: as I was saying in my last article, I adore Greece in any form, but most of all, I love the islands. I have seen most of them, going sailing with our friends when I was a teenager. Paros is so beautiful, it has amazing beaches and if you are there, you can take a ferry to Naxos and see the other island as well.
Hotel: Minois Village, 5* – I know, it sounds boujee but you can rent an appartment with a kitchen here and save some big bucks by cooking.
TIP – Take the ferry to Antiparos and look up Captain Pipino's Seafood Taverna, you won't regret it. I'm just sorry I don't have the old pictures with me in Vienna to scan them and show them to you. He even has a small fishing boat to take you to a deserted island with a beautiful beach where you can spend some time living your best life without paying through your nose for it.
LEFKADA, island in Greece: do you sense a theme here? :)) Now see here, the moment I saw Porto Katsiki for the first time, I was smitten and told my dad: daddy, this is where I want to get married. I was 11 at the time and my plans are still up in the air. This island has so much to offer, you can fly there or take the car because there is a bridge over the water so you don't have to take a ferry. You have night life for those who want to party, you have tranquil beaches to relax and kid friendly pools in most of the hotels. The food is delicious and prices are not that high yet. I would say now is the time to go there.
Hotel: if the hotels are too expensive on the island and if you have a car, just book a hotel in Amfilochia across the bridge. You save so much money this way and can eat at taverns with that money. Believe me, it's worth it.
TIP – Eat at "The Old Plane Tree" on the island, you will thank me later. And don't worry about mosquitoes, there is an insect called cicada in that climate, on every island, and they eat mosquitoes so you're safe.
MALLORCA, island in Spain: I was always wary to fly to Mallorca because everybody was complaining about Ballermann and all the Germans who invade the island every summer. And yes, you can see Germans on the island, as well as other nationalities and locals as well. This island is so big and varied, you will not get bored. To be clear, Ballermann is a party mile along the Palma beach, nothing more. It's not like thousands of drunk tourists invade the whole island every year. No, you just book a hotel on the other side of the island in Cala Millor or Can Picafort and you will be just fine.
Hotel: it's pretty much up to you but you can get away with 3* and have a decent vacation without any problems.
TIP – the island is huge, so book a car and start driving. Reserve a day for Palma and don't leave without visiting Sa Calobra or Cala Figuera. Even I eat fish there, there's nothing better. Or is there? Hmm, if you plan on visiting Palma, go to Santosha and let me know what you thought of it. I am sure you will love me for this tip. Don't be fooled by the simple menu, the food is delicious.
MADEIRA, island in Portugal: clearly, I have a thing for islands:) and this is an island for those who need lower temperatures and more wind. Madeira doesn't go above 30 degrees in summer and the ocean all around it makes for a lush, green scenery and windy breaks throughout the day. And the island is so green, unbelievable.
TIP – So bathing in the sea can get tricky because the currents are strong. If you are looking for that classic beach with light blue water and languid waves, take the ferry to Porto Santo and find your inner peace. If you're there, eat in one of the restaurants, amazing food. And don't skip Funchal, the capital od Madeira. You can take the gondola up to the orchid farm, the view is breathtaking. And you can easily take the public bus on the island, a ticket is a couple of EUROS and takes you to all important places. This way you skip cabs or private driver fees.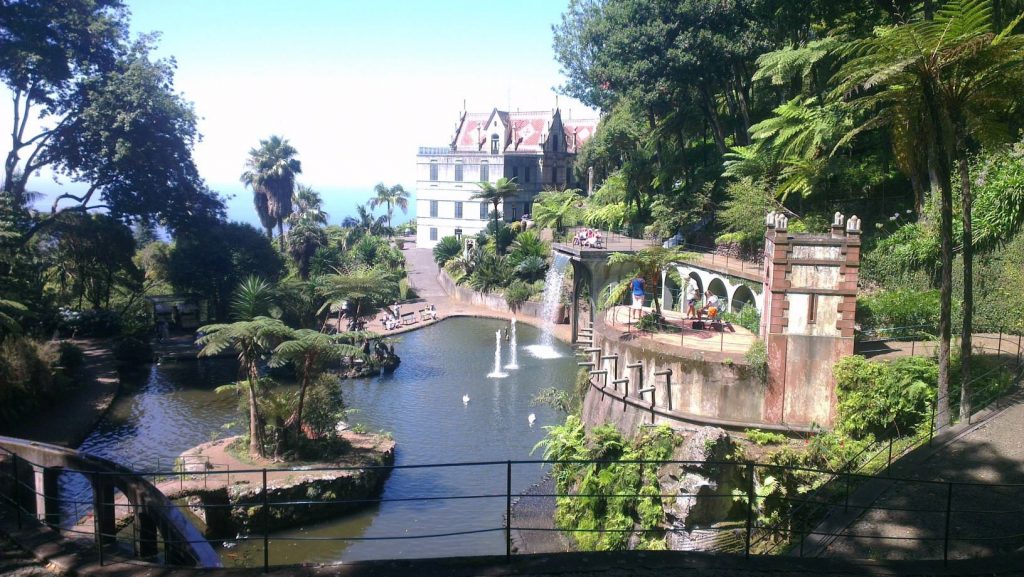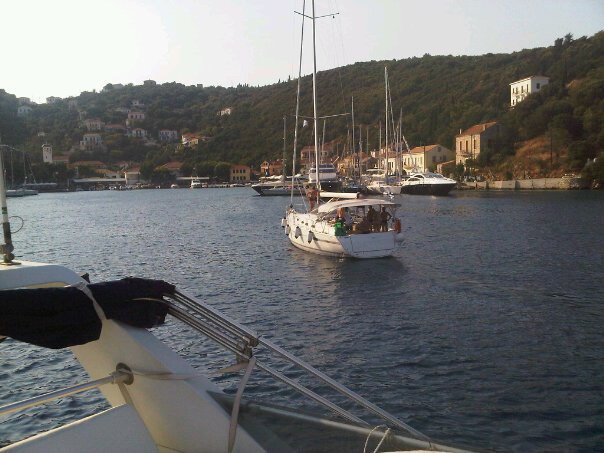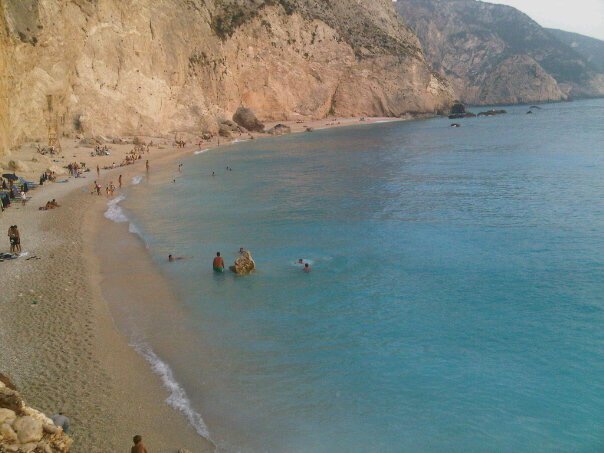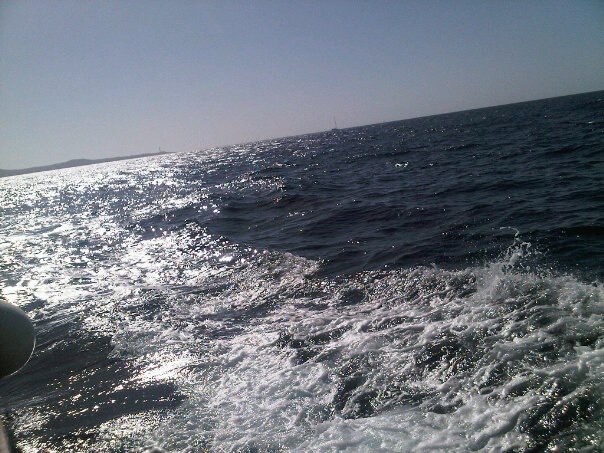 If you love cities:
So a city break in summer might be tricky because of the high temperatures. There are so many amazing cities to see, just not in summer. But let me try and make a list.
VALENCIA, the third biggest city in Spain: if you are looking to combine a city break with some beach time, Valencia is a good option. Not only is the city smaller than Barcelona, it has a quaint city center and is so safe. You can actually walk through the parks at night and are safe, I'm not kidding. So you have the center, the beach and the new part of town with the Science and Art Center and you can have your pick of nice hotels. You don't have as many blockbuster attractions as in Madrid or Barcelona but the city has a comfortable feel to it, you can relax easily there.
Hotel: we stayed at the hotel Barceló. Delicious breakfast, comfy rooms, a rooftop bar with an amazing view and good connections to the beach and the city center.
TIP – Taxi rides are super cheap here, you can easily go out and take a cab at night without paying the money you have to pay in Barcelona.
EDINBURGH, the capital of Scotland: it was always a dream of mine to visit Edinburgh and my friend from London made it happen two years ago. It was amazing. If you want to know all about this city, read my blog post on it.
TIP – if flights are too expensive, just book to London and from there to Edinburgh through Ryan Air.
BARCELONA, city in Spain: if you're into bigger cities, action and party, Barcelona is the place to be in summer. You can combine visiting with laying on the beach and going to trendy clubs at night. Also, you can book a week in Lloret de Mar and travel to Barcelona by train during the day, it's an option.
Hotel: I, for one, love the Gothic Quarter in Barcelona so maybe pick a hotel there and get inspired by all the Jazz clubs and narrow streets.
TIP – this is a city where the hop-on hop-off bus is worth the money or you won't get around to see everything. I would pick the red and blue lines, these are worth it. If you go to Boqueria, make sure to eat in one of the restaurants right in the market and be impressed. Try to look for restaurants outside of the tourist area, these are much better. And for the Sagrada Familia, book tickets in advance. It's so crowded that you may end up not getting in.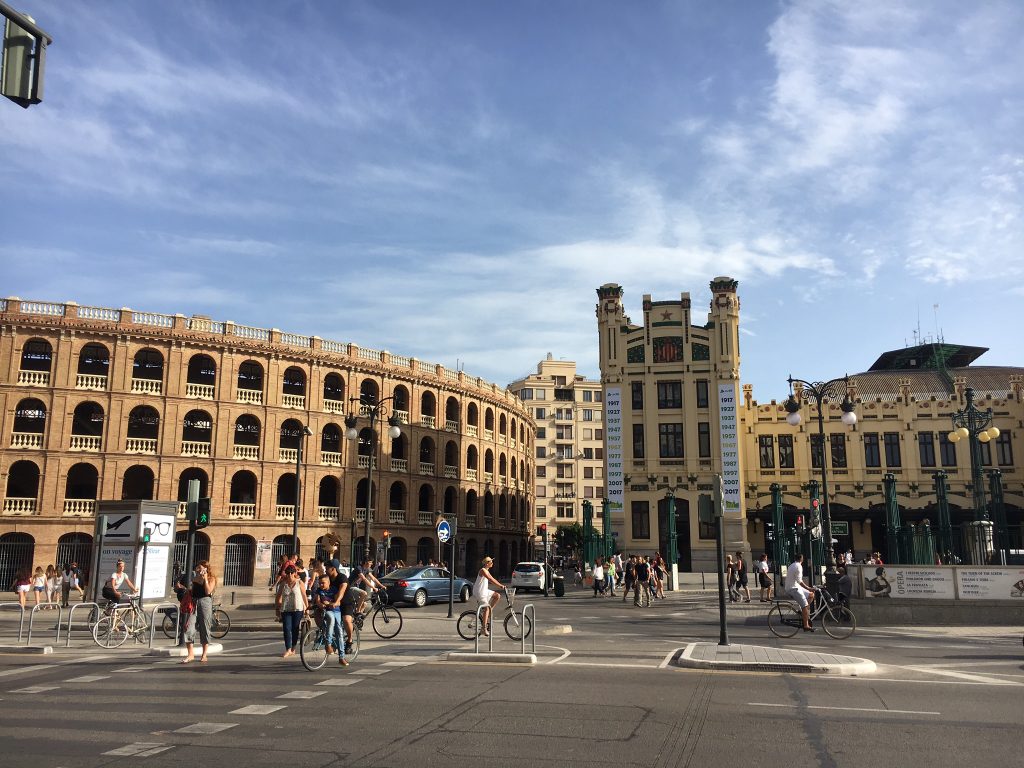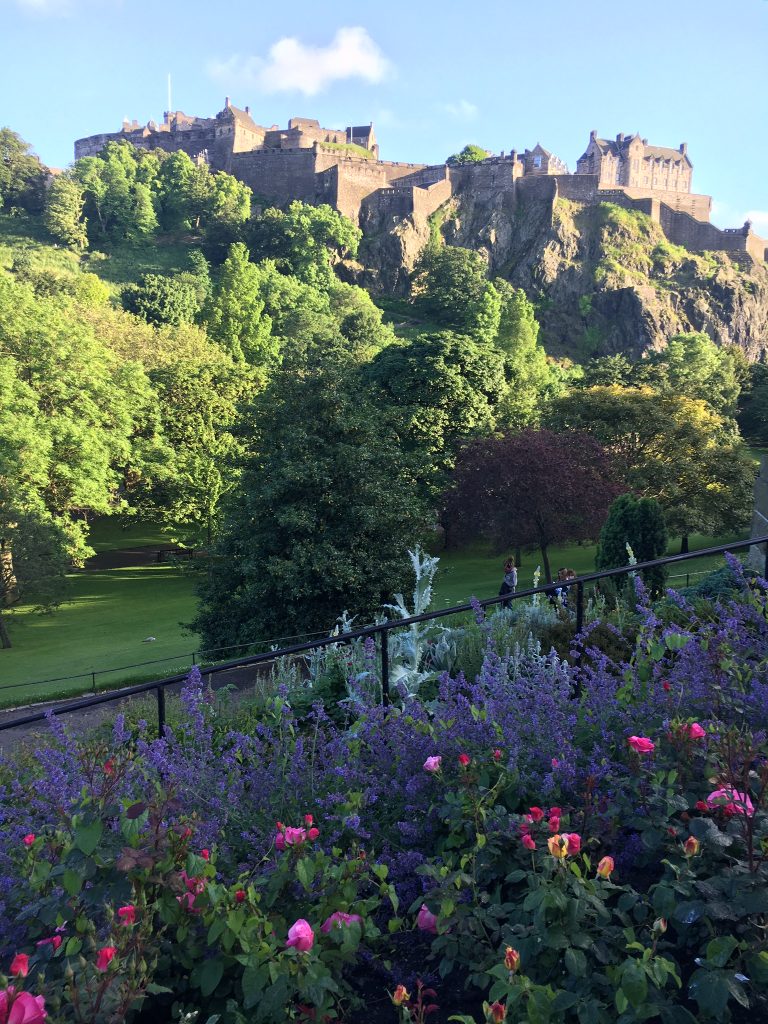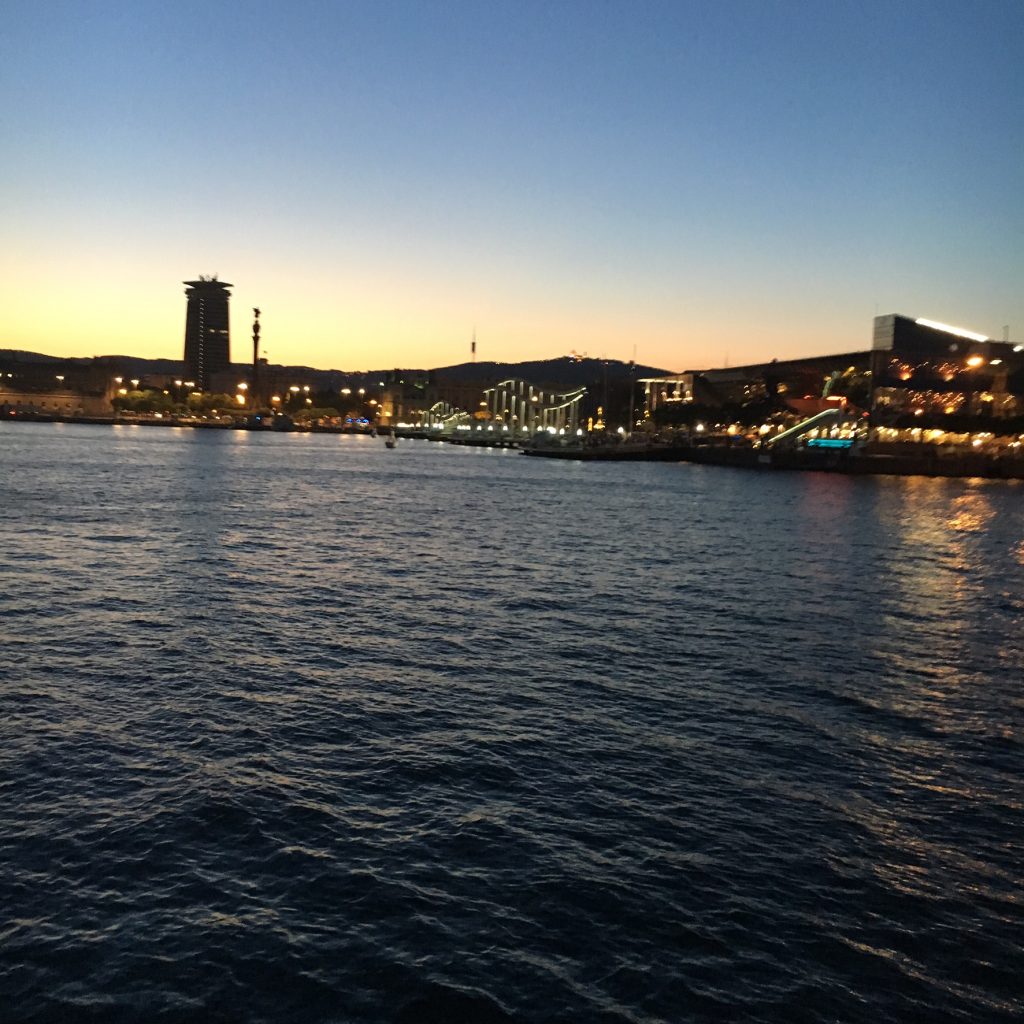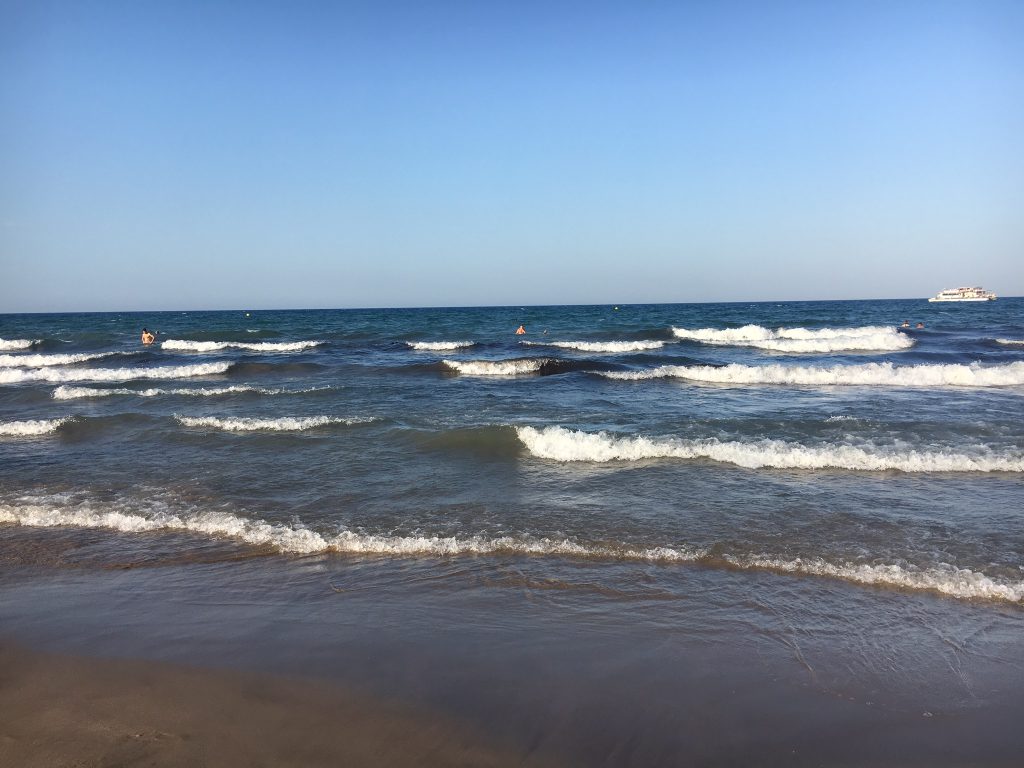 If you love the mountains:
Some of you may run from the sun during the summer months and there are many options for you. Did you know that ski resorts offer affordable vacations during the summer to cover fixed costs and somehow maintain revenues? You can enjoy luxurious SPA hotels, quaint villas and cute B&Bs for half the price you would get in winter. And you can go hiking, mountain climbing, even swimming or just relax at the pool. Most hotels have an outdoor pool by now and cater to your needs. I'm just sorry I'm missing pictures at the moment but I will get back to you on that.
NEUSTIFT, a village in Stubaital, Austria: you will find the cutest sleeping accommodations here, for every budget. I for one prefer the Alpenhotel Tirolerhof in Fulpmes but that's farther down the valley. They have a spa area and yummy food. Don't be afraid to book vacation houses and even barns, Austria brings the quality, you won't regret it.
CORTINA D'AMPEZZO, a village in Italy: please don't ask me if I've lost my mind. This is one of the most expensive ski resorts in Italy during winter. But during summer, prices go waay down and the scenery is just lush. We got there by accident one night, looking for a place to sleep and ended up in a nice hotel with beautiful flowers and a kind staff. Breakfast was delicious and the beds were fluffy and fresh. From there, the Dolomites are a stone throw away and the Alps are just waiting to be explored.
TIP – don't ever go to eat at El Zoco, just don't! It's a main attraction for tourists but it's an overpriced trap. Just enjoy a meal at a local small restaurant, money much better spent.
SIGHISOARA, city in Romania: yes, you've read correctly, Romania. My country is so beautiful, you wouldn't believe it. And it's safe, trust me. You can take a tour through Transylvania and be amazed: start in Sibiu, one of the many German cities we have there, from there go to Sighisoara (a medieval city situated in a fortress up on a hill) and enjoy the many festivals, take the Transfagarasan route through the mountains to get to Brasov (the land of Count Dracula) where you can visit the Bran and Peles castles, then drive back north to Cluj and finish with Timisoara, my childhood home.
Hotel: just contact me if you're interested, I have so many hidden gems for you!
TIP – this is a car route. Either drive by car or rent one at the airport. Don't plan 4 days for one city, 2 days should suffice to get a feel for the country. Be spontaneous and stop on the side of the road to get fresh strawberries, our people are kind and helpful. English is common everywhere and you will be surprised to hear German in some of the places. I can plan a whole itinerary for you, just let me know.
So I tried to keep it as short as possible, I have many more places for you to visit if my choices are not to your liking. Just let me know what you think. I'm off to Florence tomorrow so be prepared, vacation spam is coming. Kisses.